'Mental stability and being, like, really smart': Trump reveals keys to his success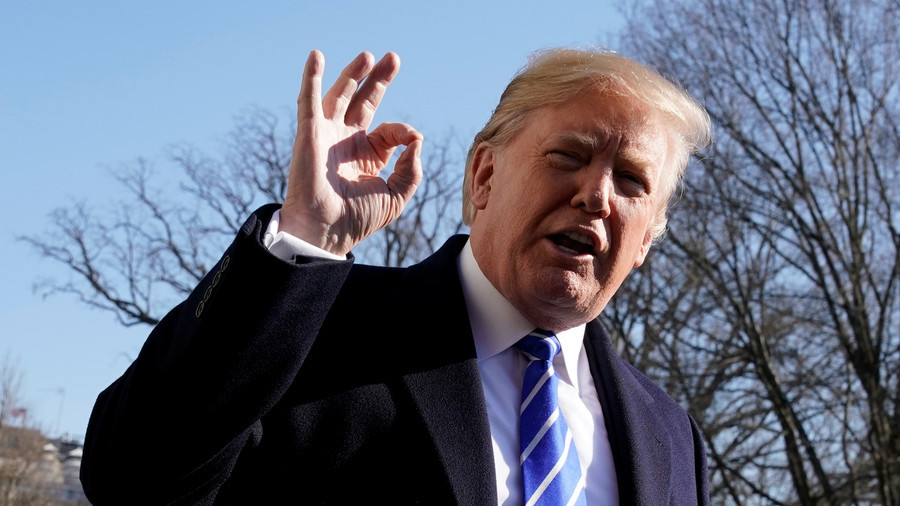 US President Donald Trump took to his favorite social media outlet to refute claims concerning his mental stability made in a new 'tell-all' book about his administration.
In 'Fire and Fury: Inside the Trump White House', author Michael Wolff alleges, among other things, that Trump is mentally unfit for office because he's "semi-literate" and often repeats the same three stories within a ten-minute period.
READ MORE: Fire and Fury: Which of these claims are excerpts from Trump 'tell-all' book? (QUIZ)
Trump defended himself on Twitter Saturday morning by saying his greatest assets in life have been his "mental stability and being, like, really smart."
In the series of tweets, the president also wrote that he won the White House election "on my first try," despite having launched a campaign for the post back in 2000.
Wolff's book, which went to the top of the bestseller list on Friday, is highly critical of Trump and allegedly includes revelations from inside the White House that will, according to the author, bring down the president.
Trump had earlier tweeted that he considered Wolff a "total loser" and described reported book source and former White House chief strategist Steve Bannon as "Sloppy Steve."
You can share this story on social media: