UNSC convenes emergency meeting on Iran following calls by US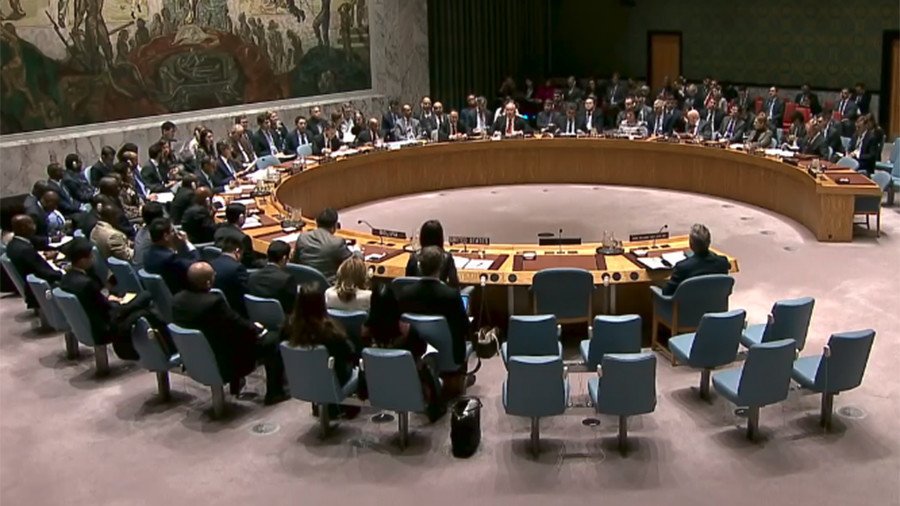 The UNSC held an emergency session on the situation in Iran, after a week of violent protests there resulted in 20 deaths. Moscow viewed the meeting, requested by the US, as interfering in Tehran's internal affairs.
The US Ambassador to the UN, Nikki Haley, dubbed the ongoing unrest in Iran a "spontaneous expression of fundamental human rights," claiming the protests were simultaneously playing out in "over 78 locations."
"In the end, the Iranian people will determine their own destiny. Let there be no doubt the US stands unapologetically with those in Iran who seek freedom for themselves, prosperity for their families and dignity for their nation. We will not be quiet," Haley said, dismissing any attempts to paint the protesters as "puppets of foreign powers." The US envoy said Washington was absolutely sure they [the protesters] are acting on their own.
Russia's UN envoy, Vassily Nebenzia, accused the US of trying to exploit the UN mandate to interfere in Iran's internal affairs and undermine the nuclear deal.
"You are dispersing the energy of the Security Council, instead of focusing it on dealing with key crisis situations in Afghanistan, Syria Libya, Iraq, Yemen, DPRK, the African continent. Instead of that, you are proposing that we interfere in the internal affairs of a state.
"The real reason for convening today's meaning is not an attempt to protect human rights or promote the interests of the Iranian people, but rather a veiled attempt to seize the current moment to continue to undermine the Joint Comprehensive Plan of Action (JCPOA)," he said.
READ FULL STORY: US abusing UN Security Council to interfere in Iran's internal affairs – Russia
You can share this story on social media: