Iranian prosecutor points finger at CIA, Israel and Saudi Arabia for unrest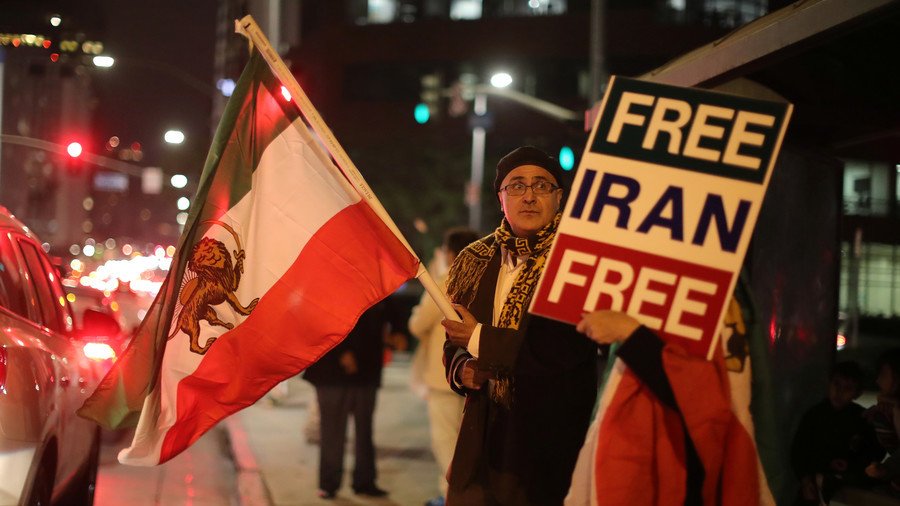 Iran's public prosecutor has blamed the CIA, Israel and Saudi Arabia for stirring unrest in the Islamic Republic which resulted in the deaths of more than 20 people over the last week.
Mohammad Jafar Montazeri said Thursday that the "main protector" of the agitation plan was an American national called Michael Andrea, a man he claims is a former CIA agent who formed a group tasked with fermenting discord in the country.
The state prosecutor also pointed to Israel and Saudi Arabia. Montazeri is quoted in Iran's Islamic Republic News Agency (IRNA) as saying that Andrea, and an unnamed officer affiliated with Israel's spy agency Mossad, masterminded the plot dubbed the 'Consequential Convergence Doctrine' and that Saudi Arabia picked up the bill.
READ MORE: Netanyahu predicts Iran regime change, denies Israel's involvement in protests
Montazeri's comments echo those of the country's supreme leader Ayatollah Ali Khamenei, who earlier claimed that enemies of Iran are using money, weapons and political warfare to create problems for the country's leaders.
"As for the recent days' developments [in the country], enemies have been united to create problems for the Islamic system by using various means… Including money, weapons, politics and security apparatus," Khamenei said.
"I have a lot more to say about these developments but will share them with our dear people at an appropriate time," he added.
Also Thursday, Iran's Ambassador to the UN, Gholamali Khoshroo, accused the US of "grotesque" interference in his country's affairs, and also of encouraging regime change in the Islamic Republic. He also blasted Donald Trump for inciting "disruptive acts."
"The current US administration has crossed every limit in flouting rules and principles of international law governing the civilized conduct of international relations," Khoshroo said in a letter to the UN.
Trump had previously tweeted that "The U.S. is watching!" as a wave of protests erupted last Thursday, with people said to be demonstrating against rising food prices, unemployment, and the overall economic situation. A reported 22 people died as the government cracked down on protesters.
You can share this story on social media: