Netanyahu predicts Iran regime change, denies Israel's involvement in protests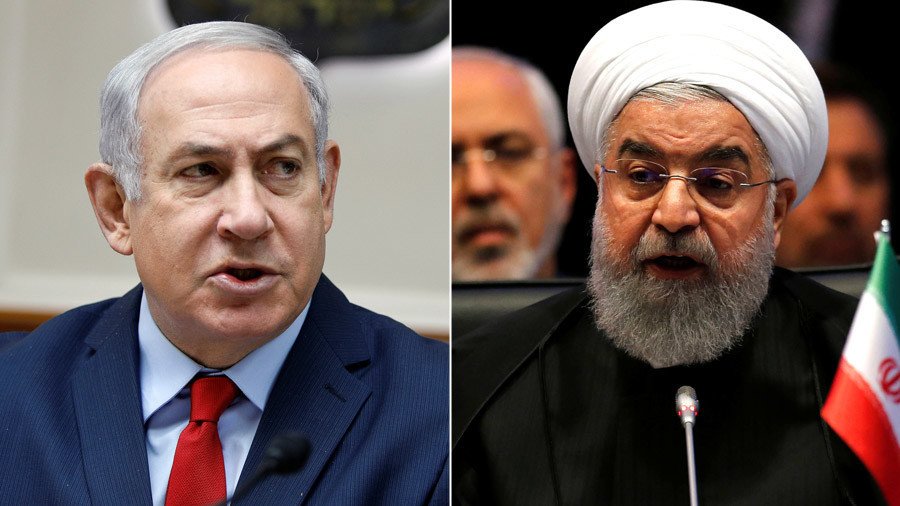 The Israeli PM has advocated regime change in Iran, saying that if the Tehran government collapses, Israelis and Iranians will be "great friends." He then ridiculed Iran's claim that foreign players were behind recent protests.
Benjamin Netanyahu was responding to Iranian President Hassan Rouhani, who had earlier suggested that Israel was involved in the recent unrest.
"When this regime [the Iranian government] finally falls, and one day it will, Iranians and Israelis will be great friends once again," the PM said in a video statement Monday afternoon. In the 90-second-long video Netanyahu praised the protesters who have rallied since Thursday, saying that they "seek freedom and justice."
He then dismissed the accusation that Israel was involved into stirring Iranian protests, calling this "false" and "laughable."
On Monday, Rouhani was quoted by state media as apparently blaming the US and Israel for provoking demonstrations in the country.
"Our success in the political arena against the United States and the Zionist regime was unbearable to [Iran's enemies]. Iran's success in the region was unbearable to them. Don't you expect that they would seek revenge? Don't you think they would provoke some people?" Rouhani was quoted as saying.
Iran's Supreme Leader Ayatollah Ali Khamenei also accused Iran's foes of instigating the protests. "In recent days, enemies of Iran used different tools including cash, weapons, politics and intelligence apparatus to create troubles for the Islamic Republic," Khamenei said in a statement.
Unrest continues in Iran for a sixth consecutive day, sweeping across several cities, including the capital Tehran. Protests broke out last Thursday, with people said to be demonstrating against rising food prices, unemployment, and the overall economic situation. Twenty people have been killed so far in the six days of unrest, according to state TV.
You can share this story on social media: