Man to sue airline over ban for touching flight attendant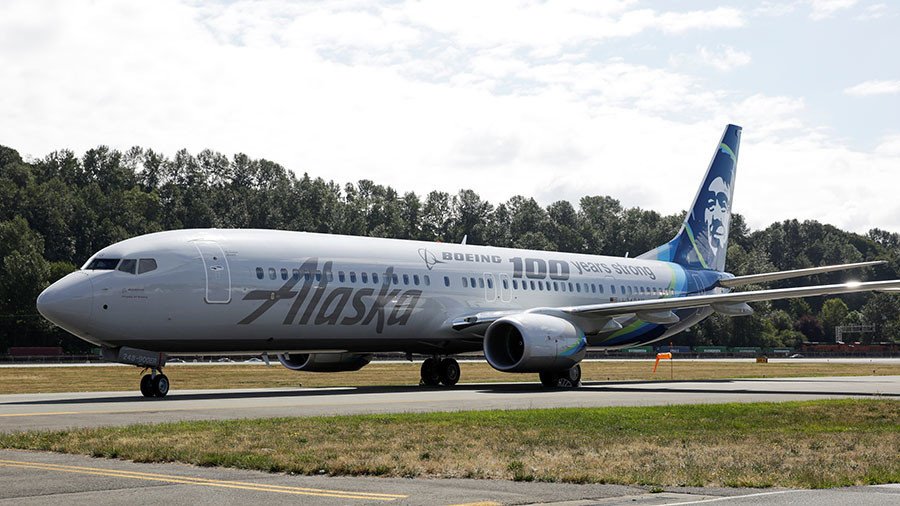 A California man banned from Alaska Airlines after touching a flight attendant said he was the victim of "reverse discrimination" and threatened to take legal action against the airline.
Mike Timon, 53, told the San Diego Union-Tribune last week that was escorted off his flight for touching a flight attendant "politely" on her back to get her attention and order a drink.
Alaska Airlines accused Timon of sexual misconduct and called the police. When he arrived at his destination, Timon was met by officers who escorted him off the plane and took statements from him and other passengers. No arrests were made, and no charges were filed that day.
"For me to be accused of this, and for me to be escorted off the plane by police? This is it. I'm blowing up... It's unnecessary. It's discrimination toward me," Timon told the Tribune.
A spokeswoman for the airline confirmed that they will "not be providing further transport to the offending passenger," pending the outcome of an investigation.
"Alaska Airlines will not tolerate any type of sexual misconduct that creates an unsafe environment for our guests and crew members and we are fully committed to do our part to address this serious issue," the spokeswoman told the Tribune.
Timon reached out to the Tribune immediately after his flight to rebuff the claim. Timon, who said he is a frequent first-class flier, said he had previously attempted to order a drink by using the call button, but no one came. Seeing the female attendant, he touched her and made his order.
The passenger explained he later tried to order another drink from a male flight attendant, who refused to serve him and accused him of having assaulted his colleague. Timon claims that he only had one drink and was completely "100 percent sober."
Timon believes he was the victim of "reverse discrimination against men." He has contacted an attorney to bring legal action against the airline for embarrassing him in front of other passengers.
"What about us guys?" Timon told the Tribune. "I can't tap a flight attendant on her back to politely ask for something, yet I get accused of something? It's out of control and I am p*ssed."
You can share this story on social media: