Jets shadowed 'ghost plane' from OK before it crashed into Gulf of Mexico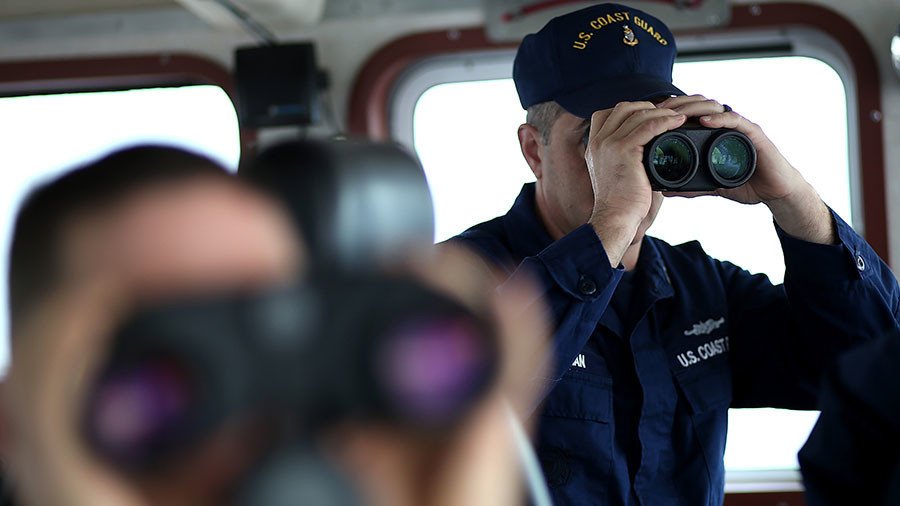 Fighter jets were sent to intercept a small plane that veered off course during its flight from Oklahoma to Texas and stopped responding. The plane crashed in the Gulf of Mexico, where the US Coast Guard is searching for wreckage.
The plane departed from Wiley Post Airport near Oklahoma City earlier Wednesday and was scheduled to land in Georgetown, Texas, according to KFOR.
"We are getting ready to send out an aircraft to search the waters off Freeport, TX (due south of Houston right on the Gulf). Our report shows 150 nautical miles off Freeport," the Coast Guard said on Wednesday evening, after receiving a report of a plane crash in the Gulf of Mexico due to an unresponsive pilot.
Sad aviation story tonight. This Cirrus SR22T took off out of Oklahoma, flying to Texas. Pilot became unresponsive. The plane turned, and flew over the Gulf of Mexico, where it likely crashed. Coast Guard was sent out an hour ago to search the waters in the area. pic.twitter.com/Jb5T04wv4Y

— Ethan Narber ✈ (@Ethan_Narber) January 4, 2018
The plane was last observed on radar 219 miles (352 km) northwest of Cancun, Mexico, flying at 15,000 feet (4,600 meters), said Federal Aviation Administration (FAA) spokesman Lynn Lunsford.
After air traffic control lost contact with the pilot, the North American Aerospace Defense Command (NORAD), launched two F-16 fighters from a base in Houston. The jets flew in front of the plane, dropped flares, and performed other maneuvers in order to get the pilot's attention, NORAD spokesman Michael Kucharek told AP. The pilot appeared to be unresponsive, however.
After running low on fuel, the F-16s were replaced by a pair of F-15 fighters based in New Orleans. The fighters eventually turned back as night came and the plane approached Mexican airspace.
"We didn't deem the plane to be a threat and that's normally what we're looking for," Kucharek said.
Referencing a NORAD report, the Eighth Coast Guard District said the pilot appeared to be suffering from hypoxia. The lack of oxygen flow to the brain can cause confusion, nausea and hallucinations, and can be fatal if left untreated.
The plane, reportedly a Cirrus SR22, is a single-engine aircraft with four or five seats. The plane's tail number was N325JK, according to KJRH. The pilot was reportedly the only occupant. His or her name has not been released.
You can share this story on social media: