NY police release bodycam footage of vicious assault on 2 officers… by squirrel (VIDEO)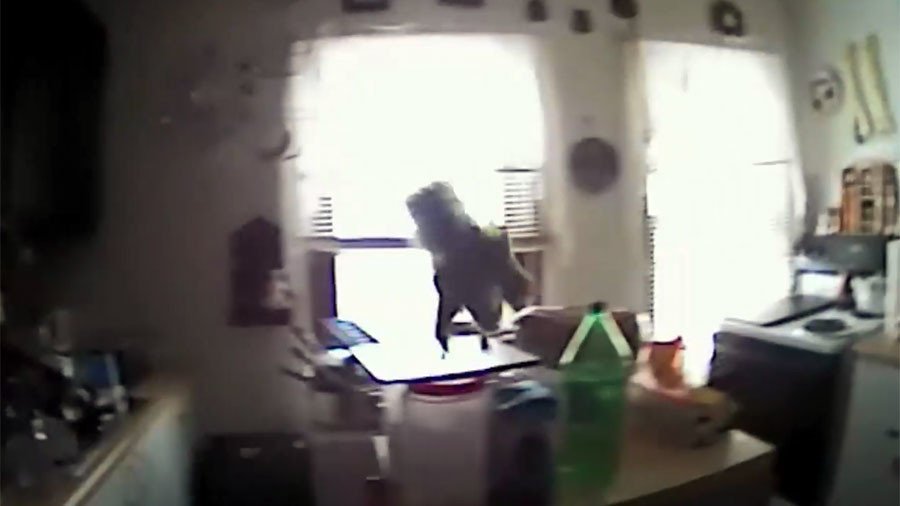 Two New York police officers were assaulted as they responded to reports of a break-in at a home in Brockport. The vicious attack was captured by one of their bodycams, the footage of which has now been released by police.
Officers Sime and Dawson responded to a call Friday that an unwanted guest had broken into the kitchen of a local residence and was pilfering the pantry. Upon entering the home, they heard a commotion coming from the kitchen. When they went to investigate they were ruthlessly assaulted... by a cornered squirrel.
The officers erupted with laughter but were unharmed, and the squirrel was eventually captured and released back into the 'wild' of the local neighborhood unharmed.
"Brockport Police will always go the extra mile to help their residents," the police department wrote on Facebook.
You can share this story on social media: