US-led anti-ISIS coalition admits 'at least 817' civilian deaths, says 600 reports still unconfirmed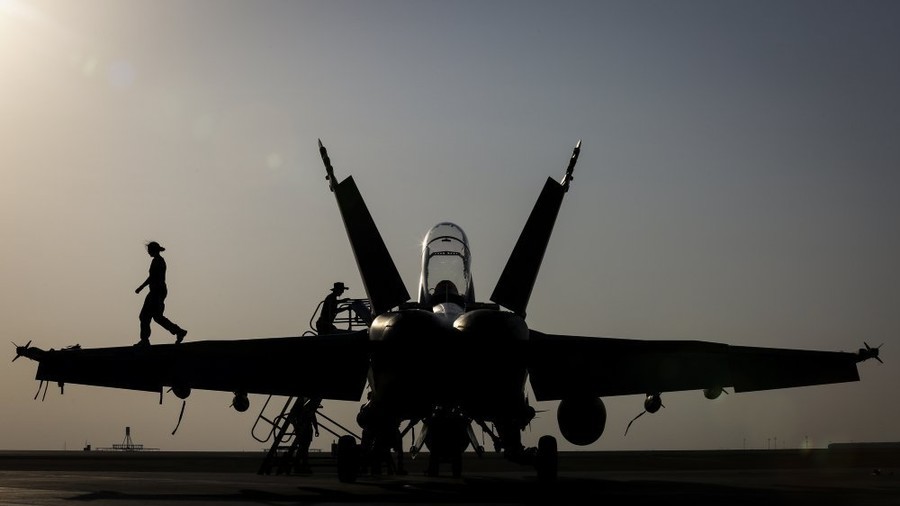 The US-led authority coordinating military efforts against ISIS has published the latest casualty figures for its airstrikes in Iraq and Syria, insisting the terrorist group "remains a regional and global threat."
"To date, based on information available, CJTF-OIR assesses at least 817 civilians have been unintentionally killed by Coalition strikes since the start of Operation Inherent Resolve. A total of 603 reports are still open," said the November update from the Combined Joint Task Force – Operation Inherent Resolve (CJTF-OIR) published Thursday.
Over the past month, the Coalition has assessed 101 reports of potential casualties, judging only nine to be credible. The total civilian death toll ballooned from 16 to 801 a month ago.
Most reports, compiled predominantly by the activist group Airwars, were rejected due to "insufficient evidence" or because they did not match the time and geographical frames of strikes conducted by Coalition bombers.
The US-led alliance is still facing a backlog, with some of the open reports dating back to 2015, though most relate to the fierce and bloody assaults on the cities of Mosul in Iraq and Raqqa in Syria earlier this year.
Both cities have since been recaptured from IS (IS, formerly ISIS/ISIL), and "increased security resulted in historic low Coalition strike numbers in November and December." But the US-led coalition sounded a note of caution.
"Despite a string of successes by Iraqi Security Forces and Syrian Democratic Forces, much work remains to ensure the enduring defeat of Daesh," says the statement.
Since Operation Inherent Resolve – involving mostly European and Arab Muslim states – began in August 2014, the coalition conducted a total of 28,562 strikes, consisting of 57,336 separate engagements.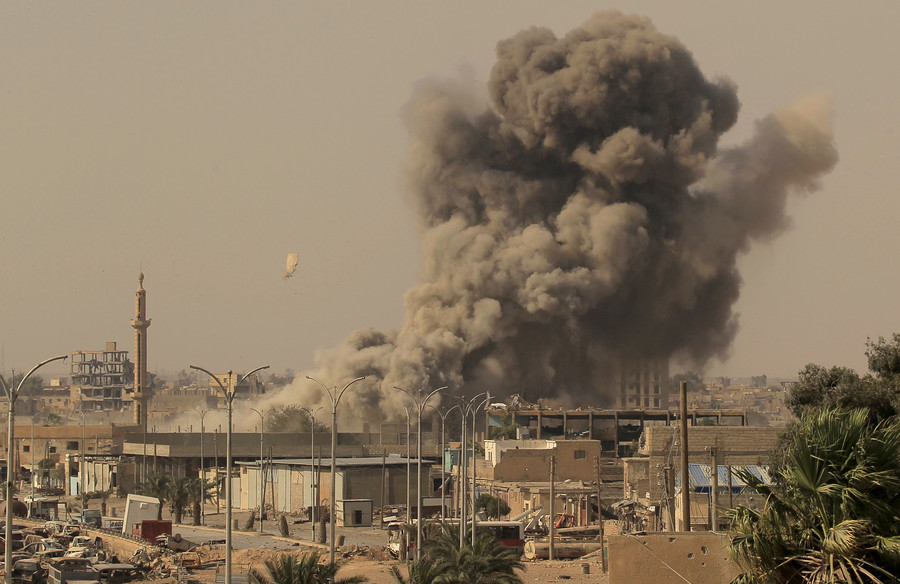 An Associated Press investigation earlier this month, relying on data from local morgues and NGOs, concluded that the coalition has underestimated the real casualty numbers during the assault on Mosul by a factor of ten. At least 3,200 reportedly died from dropped bombs and mortars in the 9-month battle, while the Coalition acknowledged a death toll of 326. The overall casualties from the battle, won in July, totals at up to 11,000, with investigators saying that IS and the Coalition are responsible for a third of the casualties each, while the causes of death for the rest is yet undetermined.
You can share this story on social media: