NY AG sues Trump admin for 100th time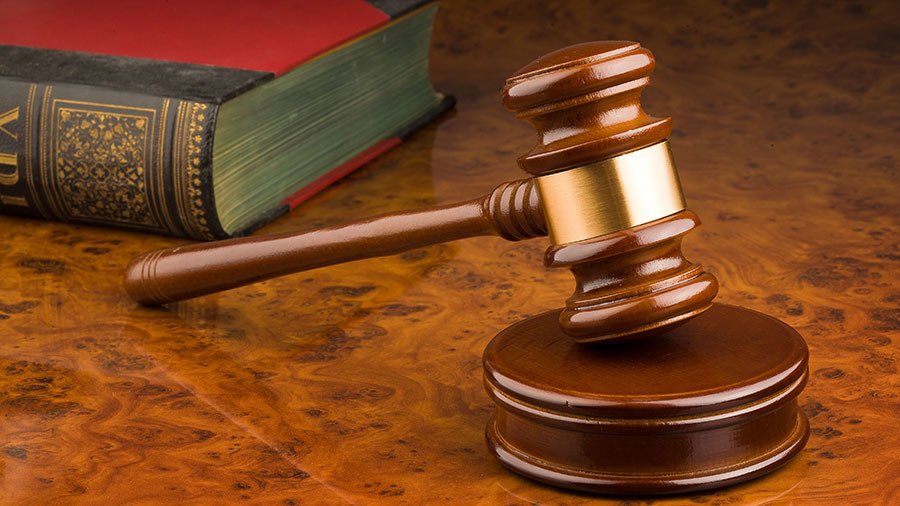 New York Attorney General Eric Schneiderman has sued the Trump administration or congressional Republicans a whopping 100 times. He has been an opponent of Trump since the election campaign.
Schneiderman's latest move to sue the Federal Communications Commission over net neutrality marked the 100th case litigated by Schneiderman's office. He has also fought all three versions of Trump's travel ban, restrictions to access to birth control, and weakening of environmental regulations. He also sued to defend the Obama-era Deferred Action for Childhood Arrivals program.
"We try and protect New Yorkers from those who would do them harm," Schneiderman said, according to the New York Times. "The biggest threat to New Yorkers right now is the federal government, so we're responding to it."
A Republican attorney general similarly opposed President Obama during his time in office. Scott Pruitt, now in charge of the Environmental Protection Agency, sued the EPA 14 times when he served as Oklahoma attorney general.
Working in a decidedly democratic state, Schneiderman is building a legacy as a dogged opponent of the Trump administration. The president has often verbally attacked Schneiderman on Twitter during a three-year civil investigation into the Trump University case, in which students claimed to have been defrauded by a phony real-estate program. Schneiderman won that case, earning a $25 million settlement.
Trump accused Schneiderman of using cocaine, called him a "total loser", the "nation's worst AG", and said that he wears "Revlon eyeliner" - an apparent side effect of glaucoma medication.
A front page of a 2014 edition of The New York Observer depicted Schneiderman as Clockwork Eric, a reference to a violent drug addict character in the cult film "A Clockwork Orange." The Observer is owned by Trump's son-in-law and senior advisor Jared Kushner.
"Before Lyin' Ted and Little Marco, I had my nickname," Schneiderman told the New York Times. "I didn't have any reason to believe he would change."
Schneiderman is a supporter of former FBI director Robert Mueller's investigation into allegations of collusion between Trump and Russia. Despite the errors riddling the ODNI report that formed the basis for the investigation and apparent anti-Trump bias from members of the team, Schneiderman praised the effort. "Just watching it from the outside, like everybody else, it seems like they're doing a very thorough and serious job," he said. "I hope there's not going to be any effort to derail them or shut them down."
Schneiderman has not been the only source of litigations against the Trump administration.
Earlier in December, the Center for Biological Diversity sued for allegedly allowing oil companies to dump waste from fracking and drilling into the Gulf of Mexico, without considering the detrimental effect it would have on marine life.
"The Trump administration is letting the oil industry turn our oceans into toxic-waste dumps. The EPA's supposed to protect water quality, not help pollute the Gulf," said Kristen Monsell, a senior attorney at the Center for Biological Diversity.
On December 20, nearly 20 environmental and Native American tribal groups sued the Trump administration for delaying the enactment of legislation limiting the emission of methane gases in drilling operations on federal lands.
Five Native American tribes have pledged to sue Trump following his December 5 decision to drastically reduce the size of the Bears Ears national monument in Utah.
"The Navajo Nation has made repeated requests to meet with President Trump on this issue," President Russell Begaye of the Navajo Nation said in a statement. "The Bears Ears Monument is of critical importance, not only to the Navajo Nation but to many tribes in the region."
You can share this story on social media: