Doobie-ous claim: Elderly couple tells cops 60 lbs of pot were for 'Christmas gifts'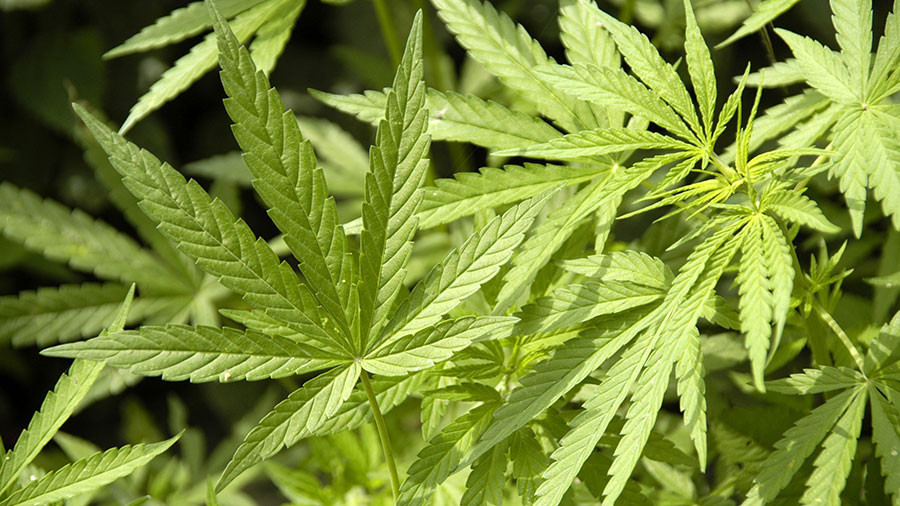 Sheriff deputies in York, Nebraska arrested an elderly couple driving cross-country with 60 lbs of marijuana which the elderly pair said was intended for Christmas gifts. The twosome were released on bail but face felony charges.
Patrick, 80, and Barbara Jiron, 70, were en route to Vermont from northern California when deputies said they noticed their Toyota Tacoma pickup truck crossing over the centerline with the driver failing to signal.
After deputies pulled the Jirons over, they smelled a strong marijuana odor. Patrick admitted to having cannabis in the truck and consented to a vehicle search, the sheriff's department said. Assisted by a dog from the canine unit, officers found 60 pounds of weed and multiple containers of concentrated THC in the back of the truck.
"They said the marijuana was for Christmas presents," Lieutenant Paul Vrbka told the York News-Times. The York County Sheriff's Department said the street value of the haul is estimated at $336,000.
Patrick was arrested and booked into the York County Jail. He faces felony charges for possession of marijuana with the intent to deliver and having no drug tax stamp. He posted 10 percent of his $100,000 bond and has been released from jail.
Vrbka said Barbara was cited but was not jailed "due to some medical issues."
Vrbka said the Jirons told authorities "they didn't know it was illegal to transport marijuana in Nebraska." While the Jirons are considered lawbreakers in the eyes of the police, social media users were firmly on their side.
You can share this story on social media: