Trump administration considers plan to separate families caught entering US illegally - reports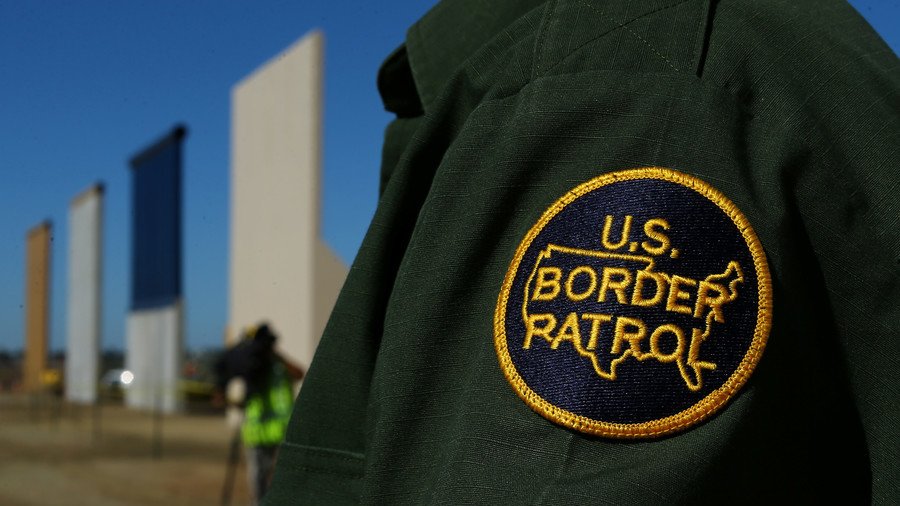 The Trump administration is considering a plan that would see families separated after entering the US illegally, according to officials cited by media outlets. The move could keep children away from their parents for years.
The policy being examined would send parents who are caught crossing into the country illegally to adult detention facilities. Meanwhile, their children would be placed in a juvenile shelter or with a "sponsor." That sponsor could be a relative living legally in the United States, although the administration may also tighten those rules, according to The New York Times.
The plan could potentially see families applying for asylum being separated for years, as such cases take a substantial amount of time to move through the system due to a backlog of more than 600,000 pending cases.
The move would also crack down on migrants who illegally send for their children, by using Department of Health and Human Services (HHS) data to target parents for deportation after they try to regain custody of their children from government shelters, according to the Washington Post.
If approved, the move would represent a drastic change from the current policy, which keeps families together while they await a decision from the US government on whether they can stay in the country. Current protocol places them in family detention centers or releases pending a court date.
The proposed policy has received White House support and has been approved by Immigration and Customs Enforcement (ICE), according to three Department of Homeland Security officials and one White House official, who have been briefed on the proposal, as cited by The Times. According to officials cited by the Post, the policy was developed by officials at ICE and other Department of Homeland Security (DHS) agencies. Homeland Security Secretary Kirstjen Nielsen, who has the final say on the matter, has yet to sign off on the proposal.
DHS spokesman Tyler Q. Houlton confirmed to the Post that the agency had "reviewed procedural, policy, regulatory, and legislative changes" to deter migrants from entering the country illegally. He said some measures have "been approved," and that the DHS is working with other federal agencies "to implement them in the near future," but declined to further elaborate.
"The administration is committed to using all legal tools at its disposal to secure our nation's borders, and as a result we are continuing to review additional policy options," Houlton said.
Defending the proposed policy to the Post, a separate DHS official said that "people aren't going to stop coming unless there are consequences to illegal entry." Proponents of the measure say it will stop people making the dangerous journey from Mexico and Central America, or hiring smugglers to bring their children north to the US.
Despite the policy not yet receiving approval, immigrant advocates told The Times that families are already being separated. Earlier this month, the Women's Refugee Commission and other organizations filed a complaint, which cited more than 150 such cases in 2017.
"It interferes with due process, and is really just cruel," Michelle Brané, director of the Migrant Rights and Justice program at the organization, told The Times. "Children feel that they are being abandoned, literally being ripped out of their parents' arms."
While the current practice of placing parents and children in family detention centers manages to keep family units together, such facilities are falling short, according to a recent report by the inspector general for the Department of Homeland Security. That report, released on December 11, criticized several centers for having spoiled food, poor medical care, and inappropriate treatment of detainees.
US President Donald Trump has taken a hardline stance on illegal immigration, advocating during his campaign for a controversial wall along the US-Mexico border. The number of people caught crossing the border illegally dropped significantly after he took office, with only 11,677 apprehensions in April. That number was the lowest in 17 years, according to Customs and Border Protection.
However, the number of people caught entering the US illegally has since risen, reaching 29,086 in November. Some 7,000 "family units" were apprehended that month, along with 4,000 "unaccompanied minors," according to figures cited by The Times.
You can share this story on social media: