26yo woman gives birth to daughter frozen as embryo for 24 years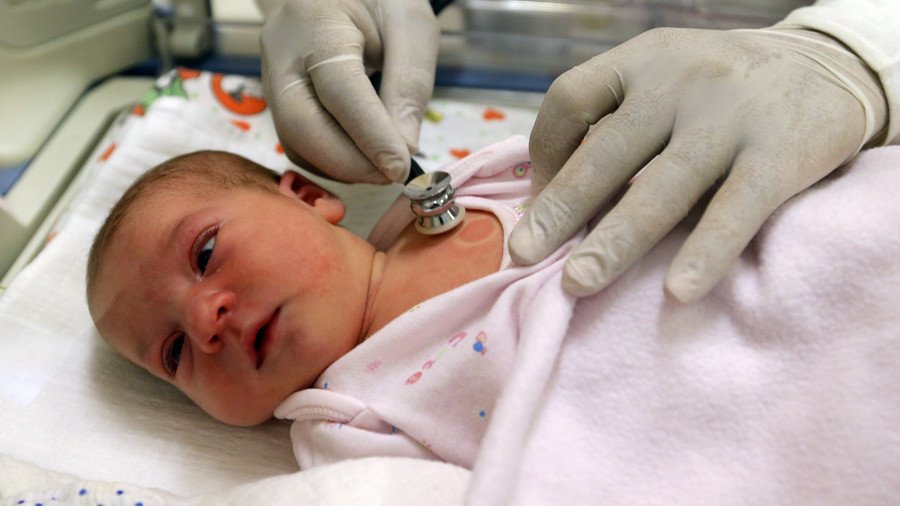 A woman in Tennessee has given birth to a baby daughter that was frozen as an embryo 24 years ago. It is believed to be a world record for frozen embryo to result in a successful birth.
Baby Emma Wren was born to parents Tina and Benjamin Gibson on November 25, local media WATE, citing the National Embryo Donation Center (NEDC), which supplied the embryo, reports.
Tina was born in 1991, her daughter was conceived just 18 months later, though the two were separated by an entire generation when the embryonic Emma was cryopreserved in 1992.
Emma was implanted into her mother's uterus earlier this year through a process called frozen embryo transfer. After a successful pregnancy, baby Emma was born with a minimum of fuss and her parents couldn't be happier.
"Emma is such a sweet miracle," Dad Benjamin said. "I think she looks pretty perfect to have been frozen all those years ago."
NEDC Lab Director Carol Sommerfelt recalled the moment she showed the couple a picture of the embryos at the time of transfer: "I will always remember what the Gibsons said when presented with the picture of their embryos; 'These embryos could have been my best friends,' as Tina herself was only 25 at the time of transfer."
"It is deeply moving and highly rewarding to see that embryos frozen 24.5 years ago using the old, early cryopreservation techniques of slow freezing on day one of development at the pronuclear stage can result in 100 percent survival of the embryos with a 100 percent continued proper development to the day-3 embryo stage," she added.
You can share this story on social media: