Americans irked by term 'fake news' as media narratives polarize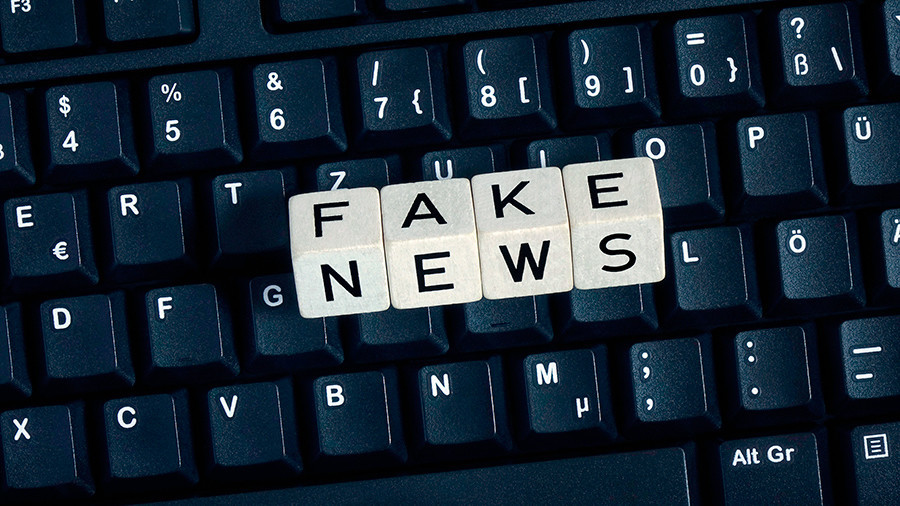 The second most annoying word or phrase to American ears is "fake news," according to a new poll. While President Donald Trump has popularized the term, it was first deployed by his foe Hillary Clinton.
According to a recent Marist poll, 23 percent of respondents said the term "fake news" irks them more than any other phrase. "Whatever" retained the title of world's most annoying word for a ninth consecutive year.
Usage of the term "fake news" has risen a whopping 365 percent in the past year, a sign of increasingly polarized narratives and public distrust of media outlets.
While the phrase has become synonymous with Trump and his never-ending battles with media outlets like CNN and the New York Times, it was first deployed by Hillary Clinton shortly after her failed presidential campaign.
"It's now clear that so-called fake news can have real-world consequences," Clinton said on December 8, 2016.
It wasn't until January 2017, at Trump's first press conference as president-elect, that he told a CNN reporter "your organization is terrible" and called it "fake news." It has since become a frequent Trumpism.
"We should have a contest as to which of the Networks, plus CNN and not including Fox, is the most dishonest, corrupt and/or distorted in its political coverage of your favorite President (me). They are all bad. Winner to receive the FAKE NEWS TROPHY!" the president tweeted on November 27.
From the Clinton campaign's plot to pin its historic loss on foreign actors following Trump's victory, to numerous anonymously sourced intelligence officials providing salacious stories that remain to be proven, media outlets who detest the term "fake news" have supplied Trump with seemingly endless opportunities to use it.
Just in the past several weeks, a Washington Post reporter apologized after misleading tweets about the size of a Trump rally crowd in Florida, CNN published a bogus bombshell that Wikileaks offered the Trump transition team early access to the Democratic National Committee emails, and ABC reporter Brian Ross was suspended after saying that Trump instructed Michael Flynn to contact the Russians prior to the election, rather than during the transition.
As Democrats and many media outlets continue to peddle accusations of Trump's collusion with Russia without any hard evidence, the term "fake news" is likely to remain a fixture of American political discourse.