'Not from Earth': Navy pilot recalls encounter with 'Tic Tac' UFO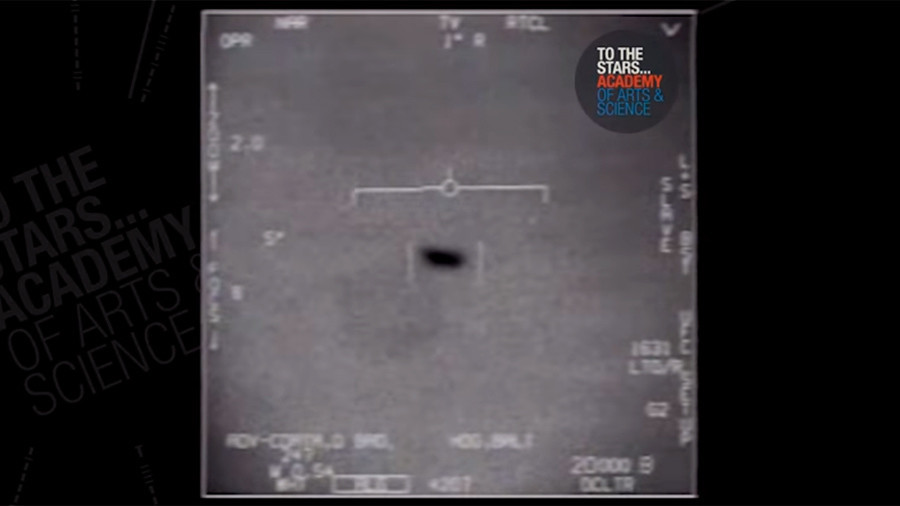 In the aftermath of the Pentagon disclosing videos of US Air Force sightings of unidentified, inexplicable flying objects, a former Navy pilot has come forward to reveal details of his encounter with a UFO.
Cmdr. David Fravor, who was a Navy pilot for 18 years, told The Washington Post he saw the mysterious flying object while on a routine training mission off the Pacific coast between San Diego and Ensenada, Mexico, in November 2004.
Fravor said he was ordered by command to do so some "real-world tasking" as there were unidentified flying objects descending from 80,000 feet to 20,000 feet and then disappearing.
Officials told the former fighter pilot, who was the commanding officer of a Navy squadron of F/A-18 Hornet fighter planes at the time, they had encountered dozens of the objects over the previous few weeks.
The object was roughly the same size as Fravor's plane but it had no wings and looked like a Tic Tac mint. It was "just hanging close to the water," he said.
"As I get closer, as my nose is starting to pull back up, it accelerates and it's gone," he said. "Faster than I'd ever seen anything in my life. We turn around, say let's go see what's in the water and there's nothing. Just blue water."
Interestingly, he noted, it created no rotor wash – the air turbulence caused by the blades of a helicopter. "This is revolutionary technology to be able to accelerate, go up and down. Think about the advances that would bring to mankind," he added.
READ MORE: Pentagon sank $22mn into a secret UFO-chasing program – reports
The Defense Department analyzed the encounter, but what the object was, or what it was doing, remains a mystery. "I think someone should have looked into it. Having talked to some of the other folks, it's a big frustration that it's coming out now and wasn't discussed back in 2004," Fravor said.
He was keen to dispel any notions that he was an unreliable source. "I don't think I was a nut-job as an officer in the Navy. I wasn't drunk, I don't do drugs. I got a good night's rest, it was a clear day".
Footage of the incident was later released by the US Defense Department.
On Saturday, it emerged the Pentagon spent $22 million to study UFOs between 2007 and 2012. The Advanced Aviation Threat Identification Program was led by former military intelligence official Luiz Elizondo, who resigned from the Pentagon in October.
In his resignation letter, which was seen by the New York Times and Politico, Elizondo lamented the lack of funding for the project and the fact that it continues to be shrouded in mystery. Speaking to CNN Monday evening, he said there is "very compelling evidence that we may not be alone".
Elizondo said his program uncovered "a lot" of "anomalous" aircraft. "These aircraft – we'll call them aircraft – are displaying characteristics that are not currently within the US inventory nor in any foreign inventory that we are aware of."
You can share this story on social media: