Trump official claims North Korea to blame for WannaCry cyber attack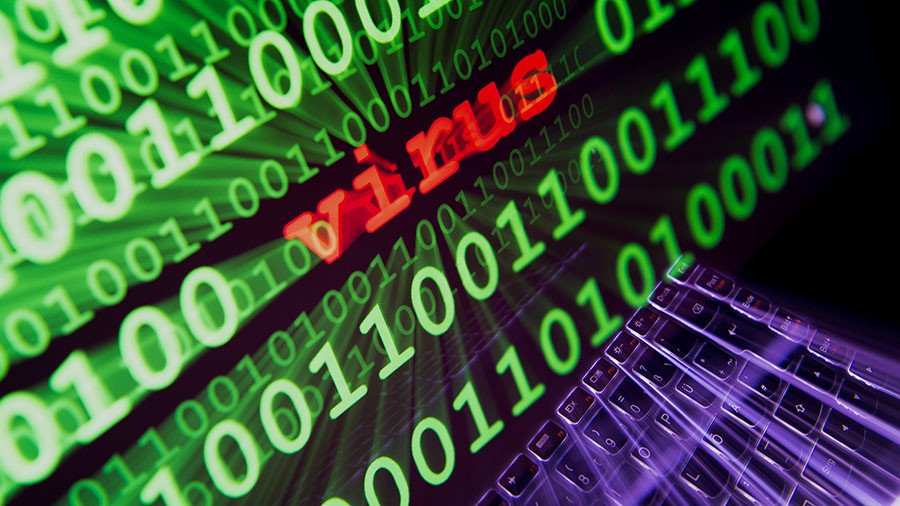 A Trump official claims in an op-ed that the US has proof that it was North Korea behind the WannaCry cyber attack, citing a "careful investigation." However, he also launched into various allegations against other countries.
In a Wall Street Journal op-ed titled "It's Official: North Korea Is Behind WannaCry," White House Homeland Security advisor Tom Bossert claimed on Monday that the US's findings in their investigation are "based on evidence."
North Korea is named by Bossert as the culprit in the attack, however, no particular organization or person affiliated with the North Korean government was specifically named in the homeland security advisor's Op-Ed.
The US is not the only country that attributes the WannaCry attack to North Korea, Bossert adds.
"Other governments and private companies agree. The United Kingdom attributes the attack to North Korea, and Microsoft traced the attack to cyber affiliates of the North Korean government," Bossert stated.
In May 2017, the global WannaCry cyber attack targeted computers around the world that used the Windows operating system. During the attack, personal data was stolen from private users and ransom payment was requested in the form of bitcoin.
While North Korea is the main focus of Bossert's claims in the Op-Ed, he does not forget to talk about alleged 2016 election meddling by Russian hackers or the US's issues with Iran either.
In relation to thwarting alleged malicious behavior online, Bossert credits President Donald Trump for "continu[ing] sanctions on Russian hackers and direct[ing] the most transparent and effective government effort in the world to find and share vulnerabilities in important software."
Bossert named one Russian-based tech company by name when alluding to alleged meddling by Russia against the US, and wrote that in 2017, "the Trump administration ordered the removal of all Kaspersky software from government systems. A company that could bring data back to Russia represents an unacceptable risk on federal networks."
Kaspersky CEO Eugene Kaspersky has denied being part of any nefarious plot with the Russian government to spy on Western countries, and stated in November: "If the Russian government comes to me and asks me to anything wrong, or my employees, I will move the business out of Russia."
Bossert continues in his Op-Ed to tout what he believes are Trump's achievements in the realm of thwarting cyber attacks.
"We brought charges against Iranian hackers who hacked several U.S. companies, including HBO. If those hackers travel, we will arrest them and bring them to justice."
The homeland security advisor goes on to mention strategy to stop future cyber attacks carried out by countries like Iran, and says, "we must call out bad behavior, including that of the corrupt regime in Tehran. Whenever possible, we will work with partners, industry and allied governments, who share our market based values. We will rally our allies, and we will ensure the U.S. is again the leader in securing the internet we invented."
READ MORE: 'Clinton fan club': More links between 'Russiagate' probe team & Hillary surface
Bossert closes out his article by stating that North Korea "continues to threaten America, Europe and the rest of the world - and not just with its nuclear aspirations."
"It is increasingly using cyberattacks to fund its reckless behavior and cause disruption across the world," Bossert said. "Mr. Trump has already pulled many levers of pressure to address North Korea's unacceptable nuclear and missile developments, and we will continue to use our maximum pressure strategy to curb Pyongyang's ability to mount attacks, cyber or otherwise."
Ahead of the claims about North Korea being responsible for the WannaCry attack, on Monday, the US military released photos of massive joint drills it underwent recently with its ally South Korea, and have called the exercise 'Warrior Strike IX.'
The event was held at Camp Stanley, a US military facility located some 20 km from Seoul, South Korea, according to a statement by the US Army. The four-day joint military drills ended on December 15.
You can share this story on social media: