Former NSA worker pleads guilty to snatching classified docs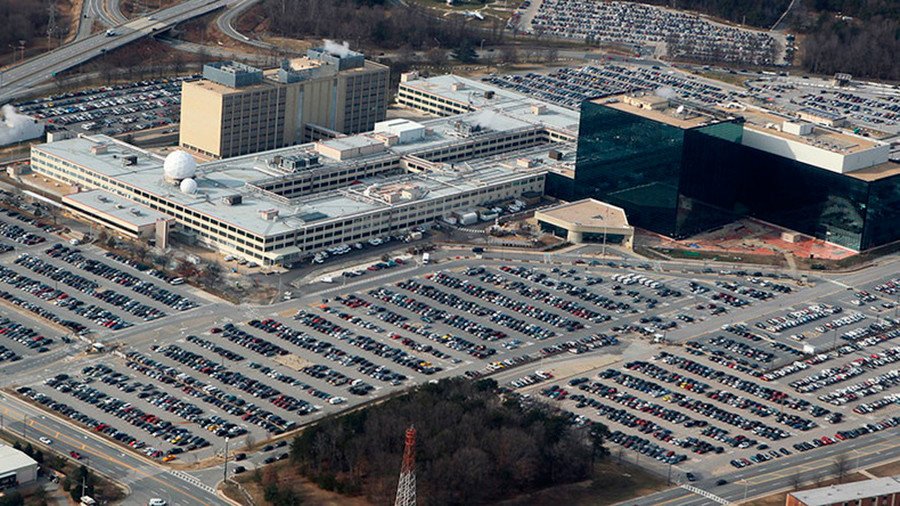 A former employee for the NSA who worked to infiltrate foreign computer networks has admitted to illegally taking classified documents from the agency. Among the details of the case shrouded in mystery is the date he was charged.
Former National Security Agency employee Nghia H. Pho, 67, of Maryland, pleaded guilty in US District Court for the District of Maryland to one count of willful retention of national defense information, according to charges unsealed on Friday through a US Department of Justice statement.
Although Pho's offense carries a possible 10-year sentence, prosecutors in the case agreed not to seek more than eight years. Pho remains free while he awaits sentencing, which has been scheduled by US District Judge George L. Russell for April 6, 2018.
Pho's attorney, Robert C. Bonsib, will also be free to inquire about a more lenient sentence for his client, the New York Times reported.
Pho, born in Vietnam, later became a naturalized American citizen, and had previously worked as a software developer for the NSA. The exact date that Pho was charged in this case has not been confirmed, however, leading up to when his charges were unsealed.
Although prosecutors working on Pho's case previously withheld many details related to his government work, in Friday's DOJ statement, prosecutors disclosed that he had worked for the NSA's "Tailored Access Operations" (TAO) unit, which focuses on infiltrating foreign computer networks, from 2006 to 2016.
Further, prosecutors stated that from 2010 until March 2015, Pho started removing classified writing and documents from his work computer. He kept the materials, including some in digital form, at his Maryland home, according to the DOJ statement.
Unidentified officials from the US government, who could only speak about the classified details on the condition they remain anonymous, said that Pho took the classified documents home with him to help him rewrite his resume, the Times reported.
However, the charges against Pho state that he had installed anti-virus software on his computer made by Russian tech firm Kaspersky Lab. One of the unnamed official says the DOJ believes Russian hackers exploited the software to allegedly steal the documents in question, according to the Times.
Kaspersky Lab has in the past acknowledged they found NSA hacking software on a customer's computer and removed it, but said the software was subsequently destroyed. Further, Kaspersky Lab has maintained that it does not work in any way with Russian intelligence.
The charges come on the heels of another government investigation in relation to a larger breach of NSA security, in which the NSA's hacking tools were released to the public last year by an unidentified group called the Shadow Brokers, Wired reported.
READ MORE: Kaspersky Lab under attack as it found something the US didn't like – company head
Some of the tools in that breach have allegedly been used for "ransomware" attacks that shut down or disrupt businesses, hospitals, railways and other enterprises around the world in 2017, the Times reported.
Pho is the third former NSA employee to be charged by the agency in the past three years.
Another person named Reality Winner had been a contract worker with the NSA in Georgia before she was arrested in June and charged with providing a single NSA document to The Intercept, according to court documents.
And Harold T. Martin III was arrested in 2016 after FBI agents discovered some 50 terabytes of data and documents that Martin had taken from the NSA and other agencies over a period of 20 years. He was later indicted in February 2017 for violating the Espionage Act by carrying out what US government officials have called the largest theft of classified information in US history.
Both have pleaded not guilty, and are being held by authorities as they await trial for their alleged offenses.
You can share this story on social media: