Puerto Rico hurricane death toll to be recounted as official low figures challenged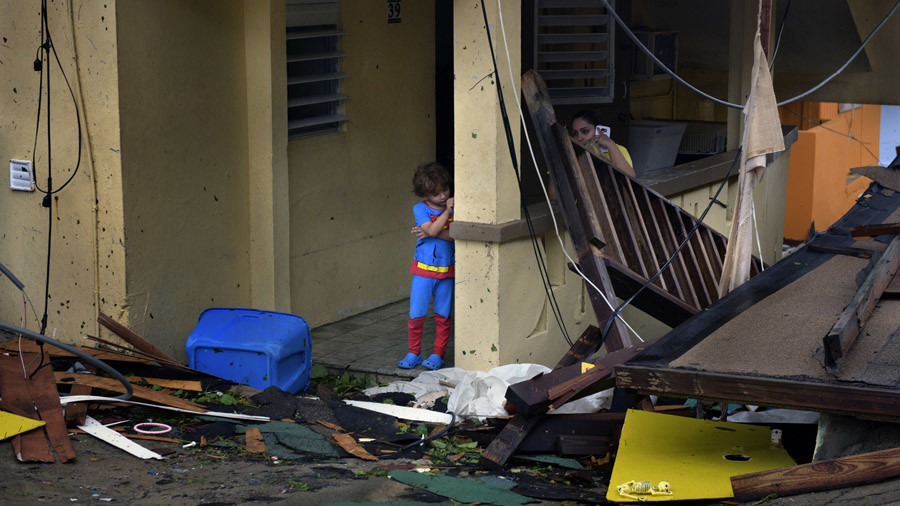 The governor of Puerto Rico has ordered a recount of all deaths since Hurricane Maria, after accusations that the government under-counted the storm-related deaths, which were estimated to be ten times the official count of 64.
'We always expected that the number of hurricane-related deaths would increase as we received more factual information - not hearsay - and this review will ensure we are correctly counting everybody," Governor Ricardo Rossello said in a statement on Monday.
Puerto Rico's Governor @ricardorossello orders Demographic Registry and the Department of Public Safety toconduct a thorough review and inspection of all deaths that have taken place since Hurricane Maria hit, regardless of what the death certificate says pic.twitter.com/iRV9cYClHC

— David Begnaud (@DavidBegnaud) December 18, 2017
Hurricane Maria hit Puerto Rico as a Category 4 storm nearly three months ago with winds of up to 154 mph (248 kph), causing up to an estimated $95 billion in damage. The hurricane took out the island's electricity supply, leaving 3.4 million people without power and limiting access to clean drinking water, food and medical care. The official death toll was 64.
Critics such as the New York Times and the Center for Investigative Journalism claimed authorities have seriously undercounted storm-related deaths.
A New York Times story published December 9 estimated 1,052 more people died across the island. Record-keeping has been delayed because Puerto Rico's power grid was operating at less than 70 percent.
"We also want the most accurate count and understanding of how people lost their lives to fully account for the impact of these storms, and to identify ways in which we and prevent fatalities in advance of future disasters," Governor Rossello added.
Using records from Puerto Rico's government, the New York Times found that some of the leading causes of death in September were diabetes and Alzheimer's disease. The number of diabetes deaths was 24 percent higher than it was last year — and 39 percent higher than it was in 2015. The highest surge was in deaths from sepsis - a complication of severe infection, which jumped 50 percent over last year. Pneumonia and emphysema deaths also saw spikes.
Most recently, Congresswoman @NydiaVelazquez and Congressman @BennieGThompson wrote a letter to the Government Accountability Office "demanding a review of the official death count in Puerto Rico following Hurricane Maria"

— David Begnaud (@DavidBegnaud) December 18, 2017
Officials estimate the average number of daily deaths increased from 82 to 117 after the storm with a total of 2,838 death reported in September, a 20 percent increase from the 2,366 deaths reported for the same month in 2016 and up from 2,242 in September 2015.
Rossello's administration has repeatedly defended the official count of hurricane-related deaths even though demographers said a spike in the average number of deaths after the hurricane was not normal.
Governor Rossello said the government could not base any fatality count on statistical analysis.
"A legal process by certification by a coroner is necessary, and every family deserves that the case of their loved ones be looked at independently and thoroughly," said the governor.