Green light for much-protested Bayou Bridge pipeline across Louisiana wetlands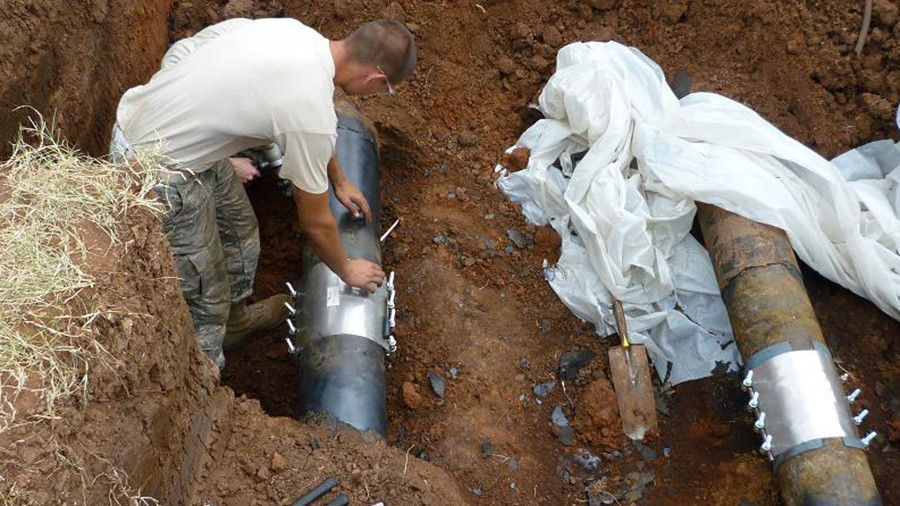 Protests are planned for the weekend after the US Army Corps of Engineers approved a permit for the build the 162-mile Bayou Bridge pipeline which will carry crude oil across the wetlands of Louisiana.
The US Army Corps of Engineers said it would only issue a permit for the 24-inch diameter pipeline after it had completed an Environmental Impact Assessment and reviewed and considered all comments received during the public notice and comment period.
"The Corps neither supports nor opposes this project," Colonel Michael Clancy, commander of the New Orleans District of the Army Corps of Engineers, told KATC-TV on Friday. "Our mission is to apply the best science, engineering and information available to determine if a proposed project complies with all regulations under our authority."
The Bayou Bridge pipeline will carry crude oil from Lake Charles to St. James Parish refineries, crossing 11 parishes and the Atchafalaya Basin. Energy Transfer Partners, the same company that built the Dakota Access Pipeline, said the construction would employ 1,500 people while its operation will permanently employ 12.
Martin Mayer, Chief of the New Orleans District Regulatory Branch, said the Corps "carefully weighed the energy benefits of the project will ensuring environmental protections remain in place."
The proposed route of the pipeline will convert 142 acres of forested wetlands and cross more than 700 bodies of water, including the Bayou LaFourche, a critical reservoir that supplies drinking water for the United Houma Nation and 300,000 Louisiana residents.
The United Houma Nation has said they have not been consulted and has not given consent for the construction of the pipeline. The tribe has been seeking federal recognition for decades.
Groups opposed to the project, worried about the ecological and health costs, have pointed to Energy Transfer Partner's oil spill record, especially when the pipelines is scheduled to cross waterway and protected wetlands.
"The Bayou Bridge Pipeline is a bad project for Louisiana that will enrich a few people at the expense of our clean water, our Atchafalaya and people's health," Bucket Brigade director Anne Rolfes said in a statement, according to the Advocate before the permit was issued.
"The company is seizing people's land against their will. The people of Louisiana deserve to know the whole truth about this shady process, and these records will provide clarity."
Water protectors L'Eau Est La Vie Camp, have created a floating pipeline resistance camp. There will be a blessing ceremony on Saturday, December 16.
The LSU Center for Energy Studies estimated the pipeline in its first year would led to $800 million in direct economic impact, including $50 million in taxes. In five years of operation, it could lead to more than $9.5 million in direct economic output, as well as $200,000 in taxes.
You can share this story on social media: