Climate activist convicted in Montana pipeline protest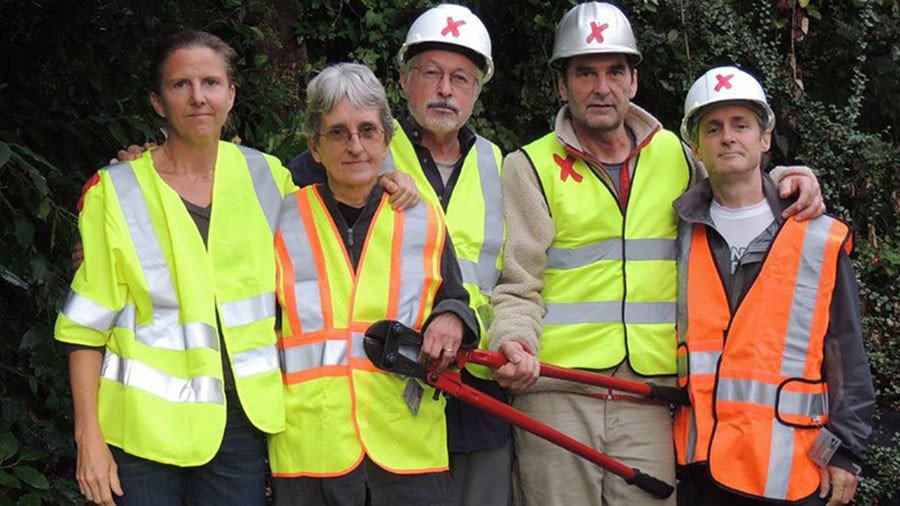 An activist trying to highlight the effects of climate change has been convicted for closing a valve on a pipeline carrying crude oil from Canada to the US. He is the third activist to be convicted over the multi-state civil disobedience action.
A Montana jury found Leonard Higgins of Portland, Oregon, guilty of criminal mischief and trespassing Wednesday. Higgins entered a fence site near Big Sandy, Montana, in October 2016 and closed a valve on a pipeline operated by Spectra Energy. Higgins, 65, faces up to 10 years in prison and a $50,000 fine.
A Montana jury has convicted climate activist Leonard Higgins of misdemeanor trespassing and felony criminal mischief for his role in the "valve turner" protests. https://t.co/AZoe1cSoKf

— GazetteTimes.com (@gtnews) November 22, 2017
The 12-person jury could have found Higgins guilty of a lesser charge, but determined that his actions caused more than $1,500 in damage to the pipeline's owner Enbridge Corp., making the criminal mischief a felony offense, according to the Corvallis Gazette Times.
Higgins was one of five activists known as the "Valve Turners," who took part in the #ShutDown pipeline protests organized by the Climate Disobedience Center in October 2016. Other activists carried out similar acts of civil disobedience to protest oil coming from Canada's tar sands to the US in Minnesota, North Dakota and Washington state, and beamed the protests on Facebook Live.
When Higgins was asked by a reporter if he would follow through with the illegal act a second time, he said: "Yes," and added that "my only regret is that I didn't start working on this problem sooner."
Higgins is the third activist to be convicted on charges resulting from the incidents.
In October, a Pembina County jury, North Dakota found Michael Foster of Seattle guilty of conspiracy to commit criminal mischief, criminal mischief and trespass. Samuel Jessup of Winooski, Vermont, who filmed Foster's protest, also stood trial and was convicted of conspiracy. Sentencing for both men is scheduled for January 18.
In June, a Skagit County, Washington jury found Ken Ward guilty of burglary for his actions during the coordinated protest.
Ward, 60, was found guilty of second degree burglary for closing a safety valve on the Kinder Morgan Trans Mountain Pipeline and blocking the flow of oil to the Anacortes refineries. The jury deadlocked on a second charge of sabotage.
Ward was facing a maximum sentence of 10 years in prison and a fine of up to $20,000, but Judge Michael Rickert used the "first-time offender waiver" and sentenced Ward to 32 days, including 2 days in custody (served when he was arrested) and 30 days (240 hours) community service in Skagit County, plus six months community service. The state declined to re-file the sabotage charge.
Following his arraignment last October, Ward released a statement that said his direct action was the only effective way to stop the effects of climate change.
"I am a responsible and law abiding citizen," Ward said. "I did these things because I believe that it is the obligation of every thinking person to find a way to stave off climate cataclysm, and there is no effective, legal alternative to personal direct action."
You can share this story on social media: