Shkreli's bros: Drug company raises everyday vitamin price by 800 percent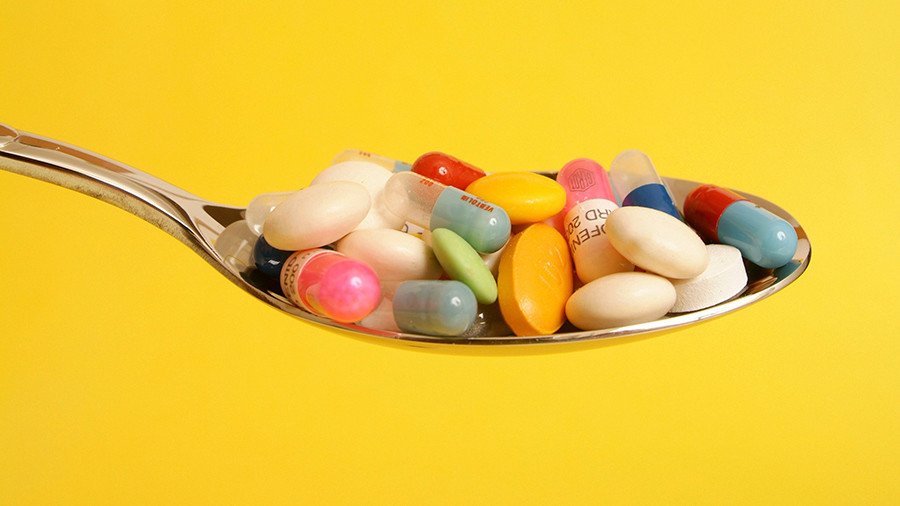 Following the lead of pharma-bro Martin Shkreli, a US drug company has hiked the price of a prescription version of vitamin B3 pills by over 800 percent. A drug used to treat respiratory ailments also got a price hike of nearly 2,500 percent.
Avondale Pharmaceuticals raised the price of Niacor, a prescription-only version of niacin (vitamin B3), by 809 percent last month. This means a bottle of 100 tablets went from costing $32.46 to $295, according to figures sent to the Financial Times.
While the drug is available over the counter, some doctors prefer to prescribe a version that has US Food and Drug Administration approval. The drug is used to lower cholesterol to reduce the chance of having a heart attack.
The company also acquired another generic, SSKI, and increased its price by 2,499 percent, taking a 30ml bottle from $11.48 to $295.
The Birmingham, Alabama-based company raised its prices shortly after acquiring the rights to the drugs in a "buy-and-raise" deal made notorious by Martin Shkreli, the hedge fund investor recently convicted of securities fraud.
Shkreli became mired in controversy when he raised the price of a drug used by cancer and HIV patients by 5,500 percent.
The price hikes by Avondale were first noticed by Truven Health Analytics, according to The Independent.
According to the Financial Times, Avondale Pharmaceuticals was set up in August by a registered agent, Acrogen Pharmaceuticals, seemingly for the sole purpose of drug acquisition. Acrogen was started in 2016 by Mark Pugh, an executive behind several pharmaceutical companies.
"This is the latest example of an inefficient US market where the consumer, payer, and doctor don't have all the information available to make a financially sound choice," Michael Rae, CEO of Rx Savings, told FT. "They are caught in a web of inefficiency and are being taken advantage of."
Price gouging is a controversial but established strategy whereby firms buy up the rights to a drug that faces little or no competition, before massively inflating the price and enjoying the profits.
You can share this story on social media: