Sleep tight, don't let the bed bugs ignite: Amateur pest control starts fire (VIDEOS)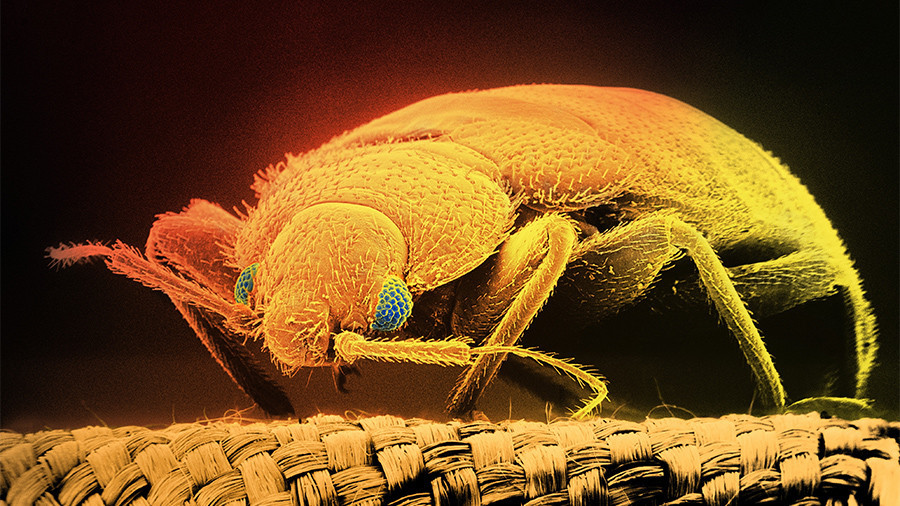 Three people were hospitalized and a total of 10 displaced after a fire at a multi-family home in Cincinnati, Ohio. The blaze began after a resident tried to kill bed bugs with alcohol which she accidentally ignited.
The Cincinnati fire department were called to the home in the Avondale area of the city shortly before midnight. Firefighters had to help an elderly woman escape the building after she was overcome by smoke.
"When I got here the whole house was on fire," said one of the residents, Kamaron Lyshe, as cited by Fox 19. "I'm kind of dealing with it now. I'll start from scratch. It's like a dream… .everything is burnt. I'll start fresh. It's all we can do now."
The fire caused up to $250,000 of damage according to initial estimates, reports Fox 19. The blaze broke out on Friday around midnight when a woman on the first floor attempted to kill bed bugs with alcohol. There was an open flame nearby which ignited the alcohol and the fire then spread rapidly through the house.
Three adults suffered from smoke inhalation and were immediately taken to hospital but are expected to make a full recovery, according to Fire Chief Randy Freel.
A total of seven adults and three teenagers have been displaced from the five-unit, multi-family home. The American Red Cross is providing temporary accomodation, clothing and meals for those affected until a more permanent solution can be found. A GoFundMe campaign has been launched to help the survivors rebuild their home.
It's the second such fire in as many weeks caused by people trying to kill bed bugs. "Get a professional," Freel advised.
In November, a 13-year-old boy caused $300,000 of damage after accidentally starting a fire in an apartment complex while trying to kill bed bugs, Fox News reported.