Fire kills 11 at luxury Batumi resort hotel hosting Miss Georgia contestants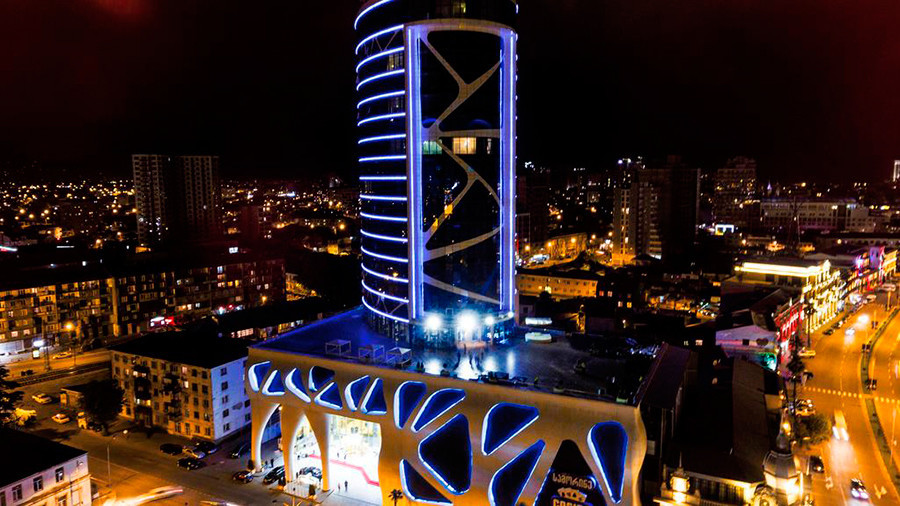 At least 11 people have been killed and scores injured after a fire ripped through a luxury 22-story hotel in Georgia's Black Sea resort city of Batumi, which was set to host the Miss Georgia beauty contest Sunday.
Over one hundred guests were forced to evacuate after the blaze engulfed the five-star Leogrand Hotel in Batumi Friday night. Rescue services deployed at least sixteen fire engines and over 100 firefighters to battle the flames which took hours to extinguish.
Some guests fled to the roof of the Hotel-Casino to escape the flames and rising smoke. When emergency crews arrived, they quickly deployed lifting platforms to rescue people stuck above the flames raging beneath them. Firefighters lowered them to safety one person at a time. But not all of them made it out of the hotel alive.
"Unfortunately, 11 people were killed and 19 were injured in a fire," Georgia's Interior Minister, Giorgi Gakharia, told reporters. There were both guests and personnel among the victims, but the bodies are yet to be identified, the health ministry said.
Almost two dozen people suffered injuries, mostly related to smoke inhalation, and were hospitalized, said Deputy Health Minister Zaza Sopromadze. Some of them have already been discharged, while the injuries of those remaining in hospitals are not considered to be life-threatening. There was at least one Israeli and five Turkish citizens among those injured, Regional Health Minister Zaal Mikeladze told Channel One.
Batumi is hosting the Miss Georgia beauty pageant, scheduled to take place Sunday, but fortunately, none of the 20 participants staying at the hotel were injured in the blaze, local officials said.
READ MORE: Massive gas fire prompts evacuations in suburban Detroit
The investigation has yet to determine what caused the fire, but preliminary probes indicated that the fire started in the spa-cabin area. The evacuation process was also made more difficult by the lack of a fire escape staircase.
Georgian President, Giorgi Margvelashvili, offered condolences to families of the victims, expressing gratitude to the rescue teams who saved "more than one hundred lives in a very difficult situation." Sopromadze and Gakharia have meanwhile departed for Batumi.