Trump administration sued for allowing 'unlimited' dumping of fracking waste into Gulf of Mexico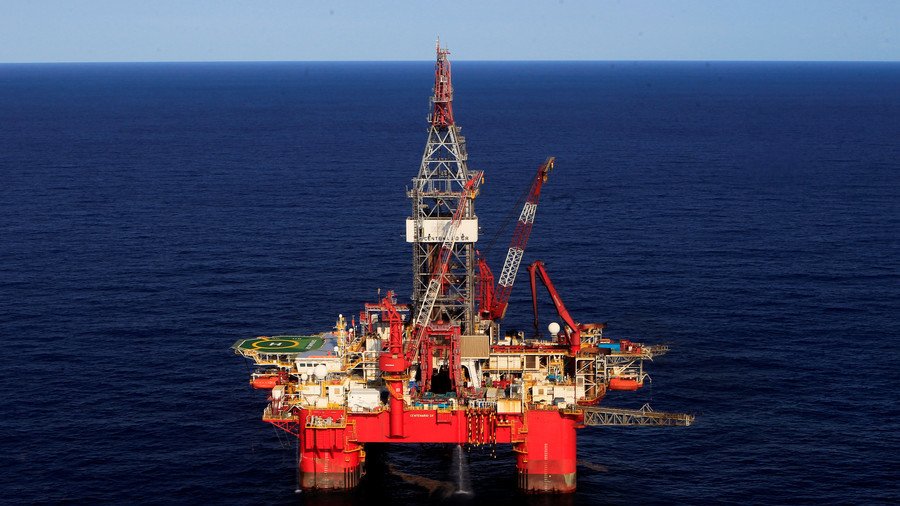 The Trump administration is being sued by an activist organization for allegedly allowing oil companies to dump waste from fracking and drilling into the Gulf of Mexico, without considering the detrimental effect it will have on marine life.
The Center for Biological Diversity filed a formal notice of intent Thursday, after the US Environmental Protection Agency (EPA) finalized a Clean Water Act permit in September for new and existing offshore oil and gas platforms operating in federal waters off the coasts of Texas, Louisiana and Mississippi.
The Center allege that the Trump administration approved the permit – which allows unlimited amounts of waste fluid and chemicals to be dumped into the Gulf of Mexico – without evaluating the effect it will have on sea turtles, whales and other marine life.
"The Trump administration is letting the oil industry turn our oceans into toxic-waste dumps. The EPA's supposed to protect water quality, not help pollute the Gulf," said Kristen Monsell, a senior attorney at the Center for Biological Diversity.
"It's time for the courts to remind this agency that its mission is to safeguard the environment and public health."
READ MORE: California sues feds over claims offshore fracking had no environmental impact
Thursday's letter of intent claims the EPA's lack of consideration for imperiled species is in violation of the federal Endangered Species Act.
The Gulf of Mexico is home to various species of whales, dolphins and fish and is a federally designated critical habitat for loggerhead sea turtles.
According to EcoWatch, more than 75 billion gallons of wastewater was dumped into federal waters off Texas, Louisiana and Mississippi in 2014 alone. Furthermore, the region's marine life is still recovering from the devastating Deepwater Horizon oil spill in 2010.
You can share this story on social media: