America's richest 1% owns 40% of country's wealth - study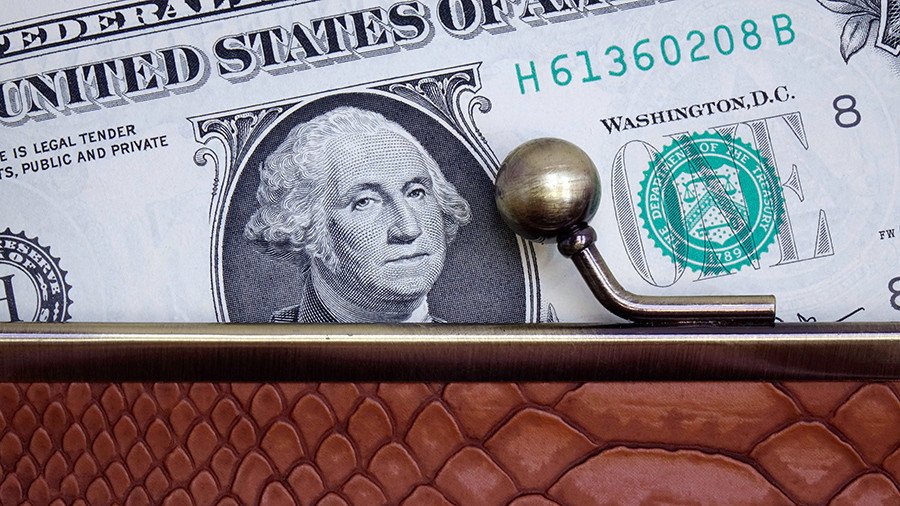 America's richest one percent own a whopping 40 percent of the country's wealth, a new study has revealed. The finding marks a widening gap between rich and poor in the United States.
The paper, written by economist Edward N. Wolff, used data from the federal Survey of Consumer Finances. The data showed that the wealth owned by the one percent shot up by nearly three percentage points since 2013, from 36.7 percent to 39.6 percent. That number represents the most wealth owned by the one-percenters since at least 1962.
Meanwhile, wealth owned by the bottom 90 percent has decreased. As a result, the top one percent of households now own more than the bottom 90 percent combined. The top 20 percent own 89.9 percent of the wealth.
To better understand the numbers, Wolff breaks down the percentages in terms of net wealth. The average net worth of the top one percent equaled $26.4 million in 2016. That's compared to an average net wealth of -$8,900 from the bottom 40 percent.
"The percentage increase in net worth from 1983 to 2016 was much greater for the top wealth groups than for those lower in the distribution... all in all, the greatest gains in wealth were enjoyed by the upper 20 percent, particularly the top 0.1 [percent]," Wolff wrote in the paper.
The number represents a widening in the wealth gap in the United States, with Wolff noting that income inequality rose by 24.5 percent between 1983 and 2016. He also broke down the disparity between races, noting that average net worth climbed by 73 percent for white households between 1983 and 2001. However, it only rose by 31 percent for black households.
The economist also addressed the impact of the Great Recession, saying it hit "like a tsunami" and "hit African-American households much harder than whites." He also noted that young households were particularly "pummeled."
Wolff's findings come just weeks after a Credit Suisse report found that the richest one percent of people across the globe have more money than the poorest half of the world's population. It noted that the wealthiest one percent owned 42.5 percent of global wealth in 2008.
You can share this story on social media: