US House ethics panel clears Nunes in Russiagate classified leak probe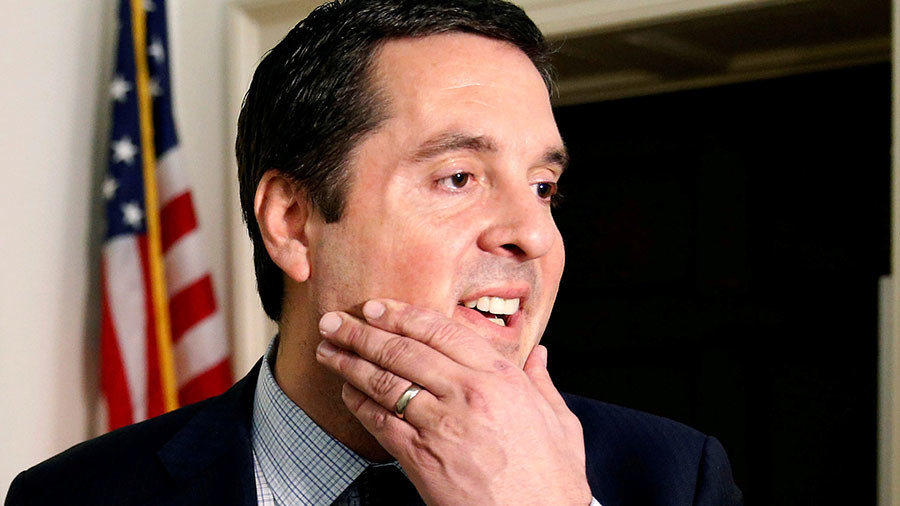 The US House Ethics Committee has cleared Representative Devin Nunes (R-California) on a complaint that he leaked classified information. The surprise decision paves the way for the firebrand lawmaker to reassume chairing a House intelligence panel.
The ethics committee said Thursday in a brief statement that it determined the Republican congressman did not disclose classified information in March, when he made a surprise announcement about the US government picking up information about President Donald Trump's transition team during a surveillance sweep. Nunes was the chairman of the House Intelligence Committee at the time, and was leading the probe into alleged Russian meddling in the 2016 presidential election.
Nunes released a statement Thursday night, saying he was angry the review took him off the investigation for eight months. He added that the probe had been prompted by partisan criticism. Nunes also wants the investigating panel to release transcripts of the interviews it conducted with him, AP reported.
Thursday's statement did not mention if the California lawmaker would reassume control of the Russia probe. The announcement of Nunes' innocence comes as the house panel met with dozens of witnesses, and conducted a series of interviews as they push for the probe's conclusion.
READ MORE: 'Stop chasing Russian ghosts': Nunes insists no collusion between Trump and Russians
The House intel committee's ranking Democrat, Rep. Adam Schiff of California, had accused Nunes of being unable to "conduct a credible investigation" ahead of the ethics committee investigation.
Today, Chairman Nunes shared information with WH still withheld from our committee. He cannot conduct a credible investigation this way. pic.twitter.com/wwrp7H7JWC

— Adam Schiff (@RepAdamSchiff) March 22, 2017
Nunes has long denied the allegations of leaking classified information and said in April that he would step aside only until the investigation into his statements concluded. Representative Michael Conway (R-Texas) has led the intelligence committee's investigation into alleged Russian meddling in Nunes' absence.
The investigation was initially launched by the ethics committee in April, after complaints were filed against Nunes to the Office of Congressional Ethics (OCE).