House intelligence chair Nunes to step down from Russia probe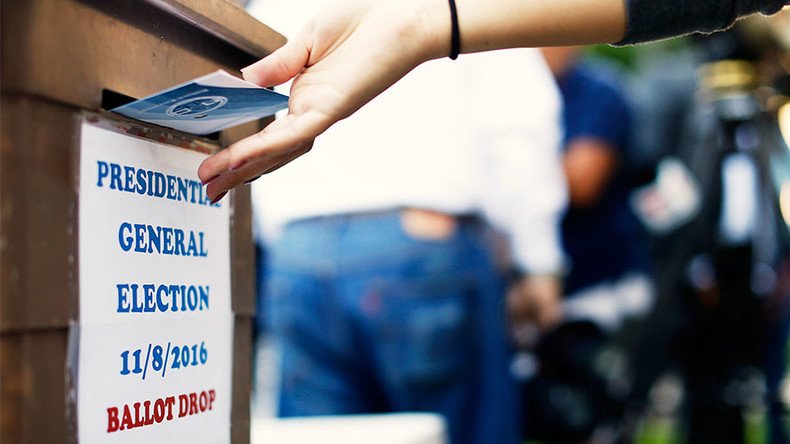 Following pressure from Democrats and Republicans, House Intelligence Committee Chair Devin Nunes (R-California) will step aside from the investigation into alleged Russian interference in the 2016 election.
The Californian Republican congressman said he is stepping down due to "entirely false" accusations filed against him with the Office of Congressional Ethics.
The decision will also affect the committee's probe into alleged possible interactions between Moscow and Trump campaign staffers.
The probe will now be conducted by Representatives Michael Conaway (R-Texas), Trey Gowdy (R-South Carolina), and Tom Rooney (R-Florida). Gowdy was the chairman of a House Select Committee that carried out the investigation into the 2012 Benghazi attack.
Declaring the charges against him "false claims," Nunes said he intends to speak with the Ethics Office as soon as possible.
READ MORE: Top Democrat wants GOP House Intelligence Committee chair investigated after Trump briefing
House Speaker Paul Ryan (R-Wisconsin) said in a statement that "Nunes still has his trust," and that he supports the chair's decision to step aside from the probe. He added that he is confident the temporary head, Conaway, will conduct a "professional investigation into Russia and follow the facts."
Ryan called the ethics probe of Nunes a "distraction" to the committee's investigation of Russian interference, adding that Nunes stepped away because he wants to clear himself without holding up the Intelligence Committee.
Top House Democrats called for Nunes to recuse himself from the panel's investigation into Russia, following the revelations that he had met on White House grounds with a source who showed him secret US intelligence reports.
Nunes told reporters in March after the meeting with the source that President Donald Trump or his closest associates may have been "incidentally" swept up in foreign surveillance by American spy agencies.
READ MORE: House Intel chair confirms Trump team surveilled after election, while FBI denies wiretap claims
The revelation that Nunes had viewed intelligence materials on White House grounds the day before bolstering the administration's case – without briefing Democrats on the committee first – fueled damaging speculation that he was acting on instructions of the president.
The House Intelligence Committee is running one of the three investigations into alleged Russian interference in the election, and possible ties between Trump associates and Russia. The Senate Intelligence Committee is running its own inquiry, while the FBI has carried out a broad counterintelligence investigation since July 2016.
You can share this story on social media: