Trump to recognize Jerusalem as Israeli capital, but delay embassy relocation – reports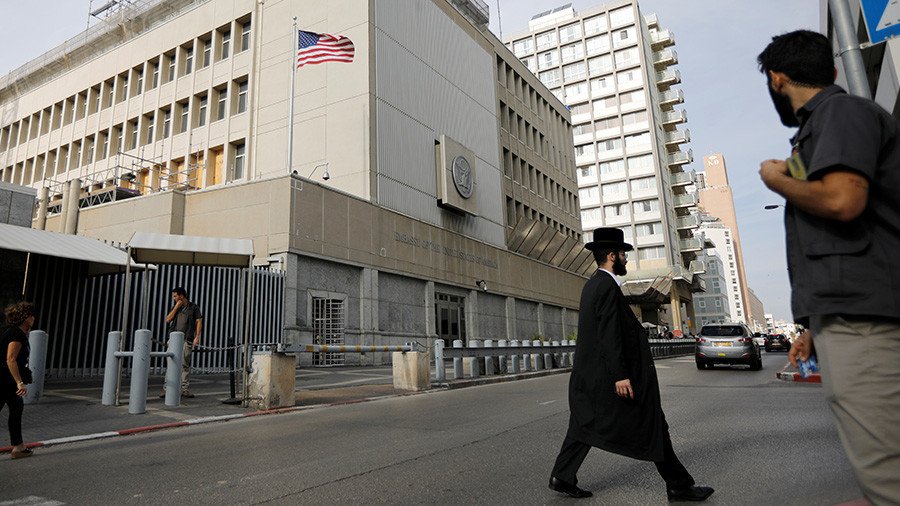 US President Donald Trump is expected to announce official US recognition of Jerusalem as Israel's capital on Wednesday, according to various reports citing US and White House officials. The US Embassy, however, will not be relocated immediately.
The US Embassy move from Tel Aviv would be a symbolic and substantive shift in US policy on the Israel-Palestine question. While the US ostensibly supports a two-state solution, it could be extremely detrimental to any peace deal, as Palestinians view East Jerusalem as the rightful capital for their own future state.
Sources close to the White House told ABC News and the Associated Press that recognizing Jerusalem as Israel's capital will not be a political statement. Part of Jerusalem could still potentially be a capital for a Palestinian state, ABC News reported.
Trump is expected to sign a six-month waiver for a 1995 US law mandating the embassy move to Jerusalem. The process for opening a new embassy would take years, and US law requires the president to keep waiving the move requirement until a new embassy is ready to open.
READ MORE: EU warns US about 'consequences' of moving its embassy in Israel to Jerusalem
The US has a consulate in Jerusalem, as does Hong Kong, the only other foreign consulate in the holy city. The Jerusalem Consulate serves Jerusalem and the Israeli-occupied territories in the West Bank and Gaza Strip.
Trump's Wednesday speech will reportedly balance the shift towards Israel with a renewed promise to pursue Arab and Palestinian interests in achieving peace and statehood for Palestine.
In October, Trump said he wanted to give a Middle East peace deal "a shot before I even think about moving the embassy to Jerusalem," in an interview with Mike Huckabee on TBN.
You can share this story on social media: