EU warns US about 'consequences' of moving its embassy in Israel to Jerusalem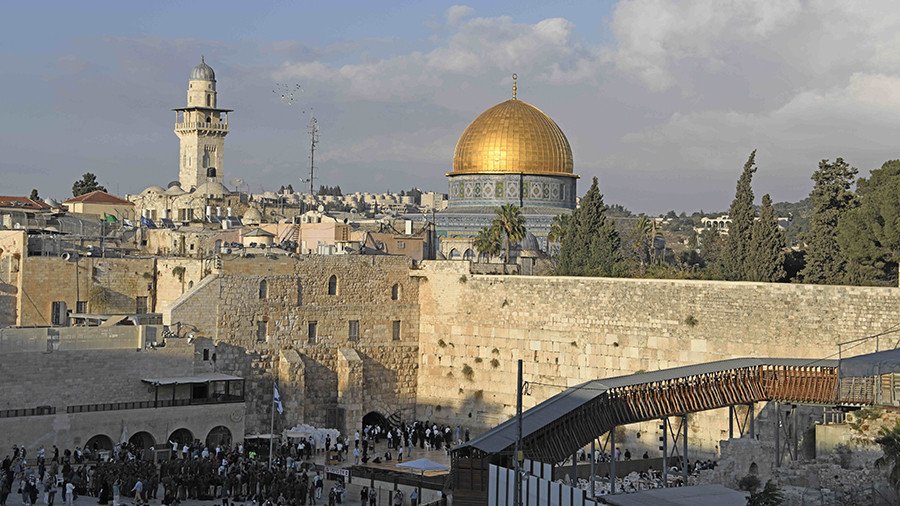 EU foreign policy chief Federica Mogherini has warned the US against moving the country's embassy in Israel to Jerusalem, saying it could jeopardize the peace process in the region.
The decision, if acted upon, would threaten the "meaningful peace process" and the two-state solution, Mogherini said during a joint press conference with US Secretary of State Rex Tillerson Tuesday.
"We believe that any action that would undermine these efforts must absolutely be avoided. A way must be found, through negotiations, to resolve the status of Jerusalem as the future capital of both states, so that the aspiration of both parties can be fulfilled," she stated.
Late Monday, Mogherini warned about the possible consequences and "repercussions" which the decision to recognize Jerusalem as Israel's capital might trigger.
"Since early this year, the European Union was clear in its expectation that there can be reflection on the consequences that any decision or unilateral action affecting Jerusalem's status could have. It might have serious repercussions on public opinion in large parts of the world," she said while speaking to Jordanian Foreign Minister Ayman Safadi, according to a press release.
Fears that Trump might finally move on the sensitive issue and move the US embassy to Jerusalem, effectively recognizing it as Israel's capital escalated last week. Moving the embassy was one of his major pronouncements during Trump's presidential campaign.
Trump was expected to make the announcement Monday, but postponed it amid a wave of public calls and private pleas from world leaders. The White House, however, made clear that the president has already made up his mind on moving the embassy, while the announcement was being held off. "The president has been clear on this issue… It's not a matter of if, it's a matter of when," White House spokesman Hogan Gidley said emphatically.
While Israel regards Jerusalem as its capital, the international community insists that the status of the city should be determined in the peace talks with the Palestinians. Several UN resolutions explicitly states that no diplomatic missions be established in Jerusalem.
The US has been considering to move its embassy to Jerusalem for two decades now. While the Jerusalem Embassy Act was passed in 1995, it has been waived every six months by US presidents since then.
You can share this story on social media: