Award-winning ABC journalist no longer allowed to cover Trump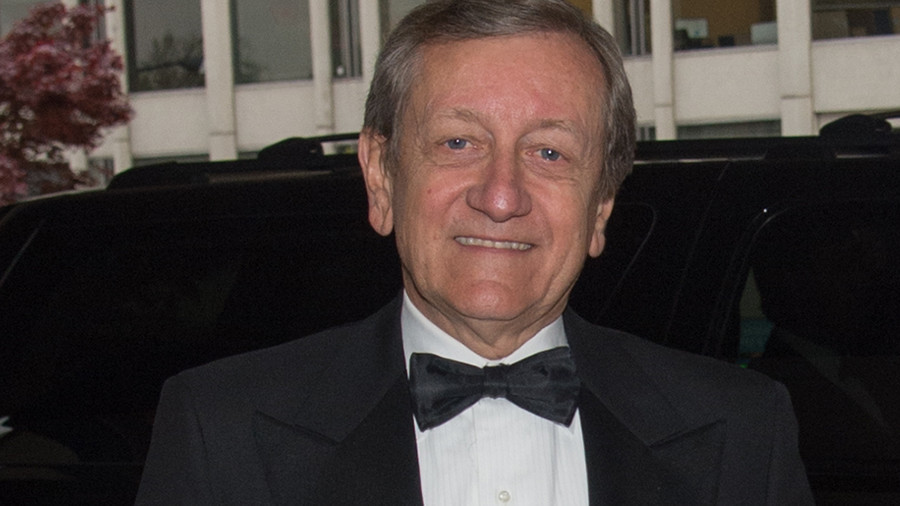 ABC News chief investigative correspondent Brian Ross will no longer cover stories relating to President Donald Trump following his erroneous report on charges against former national security adviser Michael Flynn that tanked the stock market.
During a special report last week, Ross said Flynn was prepared to testify that in December 2016, "candidate" Trump had directed him to make contact with Russian officials, even though Trump was president-elect at the time the contacts took place.
The Dow Jones Industrial Average fell by 350 points after the report was broadcast. ABC suspended Ross for four weeks without pay over what the network called a "serious error."
ABC's News President James Goldston expressed anger over the error during an internal phone call that was leaked to CNN. Goldston told staffers the network was conducting a "full review" of the matter and its aftermath.
During ABC News' morning editorial call Monday, Goldston chastised staff for the inaccuracy.
"I don't think ever in my career have I felt more rage and disappointment and frustration that I felt through this weekend and through the last half of Friday," said Goldston.
"I don't even know how many times we've talked about this, how many times we have talked about the need to get it right," he added. "That how we have to be right and not first. About how in this particular moment, with the stakes as high as these stakes are right now, we cannot afford to get it wrong…"
Ross has been with the network since 1994, with his investigative reports often focusing on government corruption. He has won numerous awards, and his work has been aired on ABC World News Tonight, Nightline, Good Morning America, 20/20 and ABC News Radio.
Ross has landed major scoops and won awards for his reporting on the Peace Corps, Solyndra, and US anti-terrorism efforts. He has also produced more high-level haphazard reporting than perhaps any other reporter on television, according to Politico.
In October 2001, Ross twice linked Iraq to anthrax attacks in the US. The reports were based on anonymous "high level" sources, but the claims were denied by the Bush administration. The following month, Ross updated the story acknowledging that original reports of bentonite in the anthrax samples were incorrect. Ross was criticised by multiple outlets, including Salon and the Washington Post, which said he was "unwittingly" helping to build support for the invasion of Iraq.
The New York Sun reported Ross was one of six journalists ordered by a federal judge to reveal his sources for the federal anthrax attack stories as part of a civil lawsuit brought by former Army scientist Steven Hatfill, whom the government named as a "person of interest" in the anthrax investigation. Hatfill was never charged.
In 2004, on the eve of the Iowa caucus, Ross linked Democratic presidential contender Howard Dean to a trooper who worked for him when he was Vermont's governor and who had "engaged in acts of domestic violence." ABC News was criticized for the report because it offered no evidence to show that Dean was aware of the abuse when he wrote a character reference for the trooper.
During the coverage of the 2012 Aurora shooting, Ross suggested, on air, a connection between the shooting and a member of a Colorado Tea Party group, based on the gunman's name and without any confirmed evidence.
"Brian Ross lost big time and so did ABC News," Jay Rosen, an associate professor at New York University's School of Journalism, told Politico at the time. "Ross reacted and went on instinct… So strong was this instinct that it overrode common newsroom sense and any innate sense of caution that might be left in Brian Ross."
You can share this story on social media: