Washington Post reporter admits 'Russiagate' story a 'f*cking crap shoot' in Project Veritas video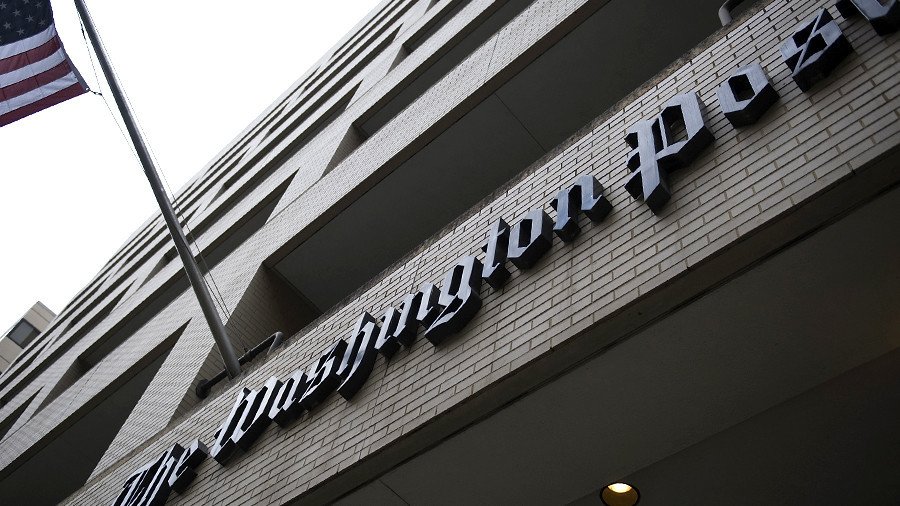 After previously getting employees at CNN and the New York Times to admit there was little substance behind the claim of "Russia meddling" in the 2016 elections, Project Veritas caught the Washington Post's national security reporter doing that as well.
James O'Keefe, founder of Project Veritas and self-described "guerrilla journalist," has made a number of enemies among the media by using his undercover techniques not against the usual suspects –government and corporate insiders, for example – but against the media establishment itself. And lately, O'Keefe, together with his young team of collaborators, has taken on the myth of "Russiagate."
The latest to fall prey to Project Veritas just happened to be one of the largest purveyors of the "Russia meddling" story, the Washington Post (WaPo), which claims that Donald Trump colluded with the Russians to steal an otherwise certain victory from Hillary Clinton in the 2016 elections.
In a conversation with an undercover Project Veritas "reporter," WaPo's national security reporter, Adam Entous, who is assigned to the Russia beat, let the proverbial cat out of the bag regarding the "Russiagate" story.
Here is a portion of the conversation as it played out inside of a bustling drinking spot.
Adam Entous:Our reporting has not taken us to a place where I would be able to say with any confidence that the result of it is going to be the president being guilty of being in cahoots with the Russians. There's no evidence of that that I've seen so far.
Project Veritas:There has to be something, right?
Entous:Maybe, maybe not. It could just be lower-level people being manipulated or manipulating, but it's very hard to, it's really...It's a f*cking black box.
We've seen a lot of flirtation, if you will, between them but nothing that, in my opinion, would rank as actual collusion. Now that doesn't mean that it doesn't exist, it just means we haven't found it yet. Or maybe it doesn't exist.
I mean it's a f*cking crap shoot. I literally have no prediction whatsoever as to what would happen, and I do all the stuff for the Post on this so...
PV:How do we get the president?
Entous:I have no idea. And frankly, there may not be anything that gets the president.
Entous has authored literally dozens of Russian-related stories for WaPo, with headlines like, "Add Google to the list of tech companies used by Russians to spread disinformation," and "Google uncovers Russian-bought ads on YouTube, Gmail and other platforms" and "Russian Facebook ads showed a black woman firing a rifle, amid efforts to stoke racial strife."
Project Veritas, a conservative group specializing in what it says are undercover sting videos, has released a number of videos on US media outlets in a series dubbed "American Pravda." The group has so far targeted CNN and the New York Times.
The investigative work of Mr. O'Keefe has not been without heated criticism from individuals who reject his undercover methods.
Perhaps his most famous piece of "reporting" involved the Association of Community Organizations for Reform Now (ACORN), which conducted voter registration drives across the United States among low and working-class voters. The Republican Party regularly charged the group with voter fraud, but had no way to prove it.
In 2009, O'Keefe entered several ACORN offices pretending to be a pimp, and accompanied by a "prostitute." The video he released alleged to show staff encouraging criminal behavior. Although ACORN employees had been cleared of any wrongdoing as suggested by Project Veritas, the damage had been done. On November 2, 2010, its US offices filed for bankruptcy, effectively ending the work of the non-government organization.
In 2010, O'Keefe was sentenced to three years' probation, 100 hours of community service and a $1,500 fine after he pleaded guilty to misdemeanor charges stemming from entering then-Sen. Mary Landrieu's (D-La.) office on false pretenses.
You can share this story on social media: