San Diego gun buyback so successful police turn gun owners away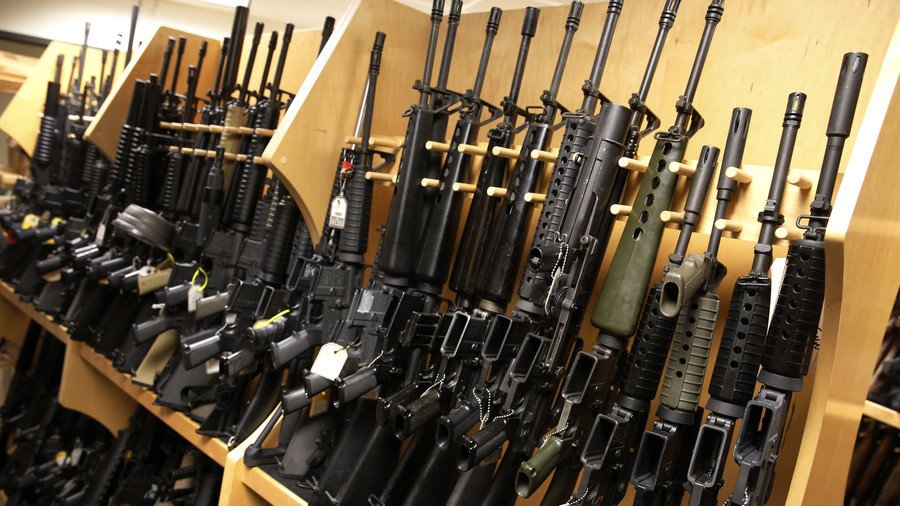 The San Diego Police Department's no-questions-asked gun buyback was so successful that officers "ran out of money" and had to send people back home with their firearms.
"We ran out of money," said police Capt. Alberto Leos of the department's Southern Division as cited by The San Diego Tribune. "We gave out $25,000 in gift cards."
San Diego police reportedly bought back a total of 164 guns Saturday, up from the 47 that were handed in at a similar event earlier this year. Officers running the event handed out a $150 Walmart gift card per handgun or rifle handed in.
So-called "assault weapons" or semi-automatic rifles were worth $250 in gift cards. By mid-afternoon, officers had to turn people away. "Explosives, ammunition or inert devices" were not accepted at the event.
Funding for the event was provided by a partnership between Casa Familiar, a community development group, the San Diego Police Department and the San Diego County District Attorney's Office.
A complete count of the arsenal will be made Monday, but a total of three assault rifles were handed in, the San Diego Tribune reported.
"Gun violence is responsible for over 30,000 deaths and causes more than 80,000 injuries each year," the police department wrote on Facebook. However, not everyone in the community supported the event, and some felt the police weren't offering a fair price in exchange for the fully functional firearms.
"If anyone is actually planning to go to this to trade in a gun that's worth more th[a]n these gift cards, I will gladly give you more then they are willing to for a reasonable price if you sell it to me. All legally, of course, through an FFL dealer 😁 feel free to contact me," wrote one user trolling the police department.
You can share this story on social media: