'It's not loaded': 80 year old churchgoer shoots himself & wife in bizarre blunder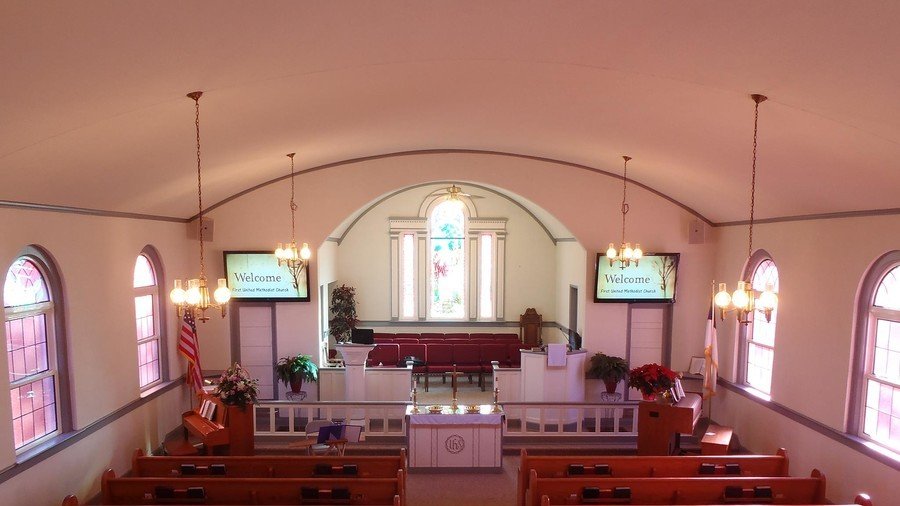 An elderly man accidentally shot both himself and his wife while showing off his handgun to fellow parishioners at the First United Methodist Church in Tellico Plains, Tennessee.
A group of elderly parishioners were cleaning up after a lunch to celebrate Thanksgiving at approximately 1pm local time Thursday. The group was reportedly discussing the recent shootings that have taken place in the US.
Tellico Police Chief Russ Parks told The Knoxville News Sentinel that the man took out his .380 caliber Ruger handgun, after which he removed the magazine and cleared the chamber, following proper health and safety protocols when handling firearms.
"I carry my handgun everywhere," the man, who has yet to be named, said, according to Parks. "Somebody else walked up and said, 'Can I see it?'"
However, he then reinserted the magazine, chambered a round and holstered his weapon. When another person asked if they could see the gun, the man mistakenly said it was not loaded and pulled the trigger, grazing his own palm before cutting right through his wife's abdomen.
"He pulled it back out and said, 'With this loaded indicator, I can tell that it's not loaded.' Evidently he just forgot that he re-chambered the weapon," Parks added.
Police placed local schools on lockdown temporarily, amid fears it may have been an active shooter situation. The 80-year old couple were both airlifted to the University of Tennessee Medical Center with injuries that were not believed to be life-threatening, reports the AP. No charges will be filed Parks told Knox News.
You can share this story on social media: