"Don't let it happen to you": WikiLeaks drops aerial strike Christmas ad (VIDEO)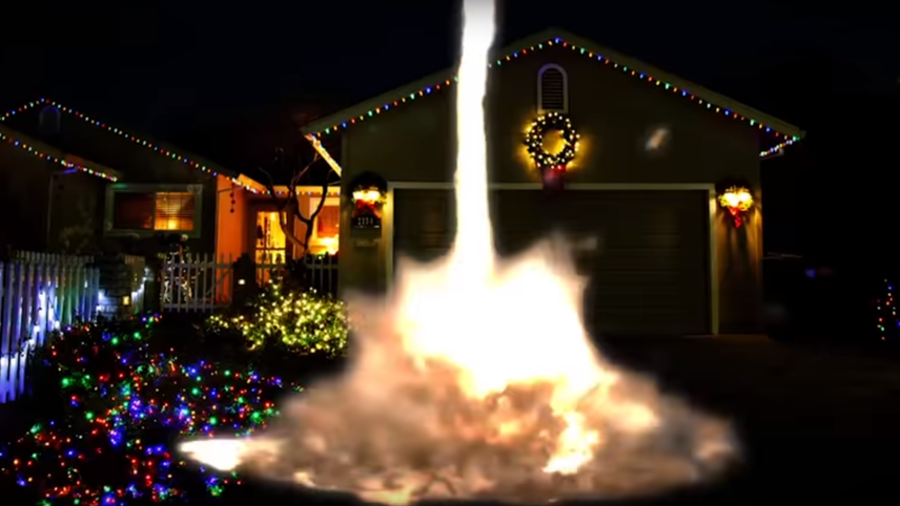 WikiLeaks have released their own take on the tradition of Christmas adverts in the form of an anti-war video. The premise is that an aerial strike could destroy viewers' festively-decorated homes if warmongering politicians are not held to account.
"Don't let it happen to you," wrote WikiLeaks founder Julian Assange on Twitter, reciting the video's closing line.
The 30-second clip features a young girl sweetly decorating a gingerbread house before looking into the sky to check for Santa in his sleigh. "I think I see it," says a child's voice, before explosives rain down on the house without warning from warplanes above.
READ MORE: Assange: Constant US threats against N. Korea have put it on total war footing
A series of screenshots from the organization's trove of leaked government material follows the bombing scene, including snippets of US diplomatic cables and Hillary Clinton emails, which describe various "war powers" and bombings.
Assange and WikiLeaks shared the YouTube video titled 'WikiLeaks Christmas Surprise' on Twitter accompanied by a link to the donate section of the whistleblowing site.