US court upholds Trump admin takeover of Consumer Financial Protection Bureau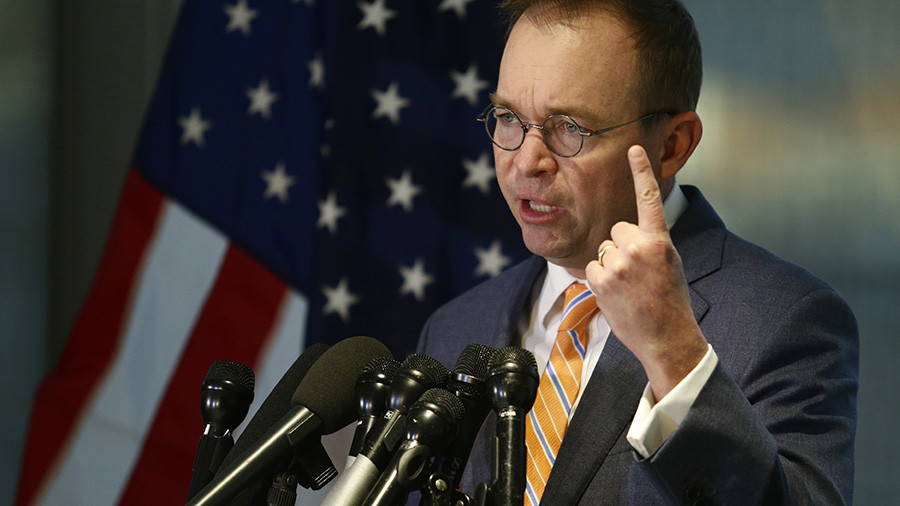 The Trump administration's placement of White House Budget Director Mick Mulvaney as acting director of the Consumer Financial Protection Bureau is lawful, a US District Court judge in Washington ruled Tuesday.
Just won the lawsuit on leadership of Consumer Financial Protection Bureau, CFPB. A big win for the Consumer!

— Donald J. Trump (@realDonaldTrump) November 29, 2017
The decision had been challenged by Leandra English, the agency's former acting deputy director, who claimed the leadership post on Monday, at the same time Mulvaney was installed. Her request for a restraining order was denied.
The CFPB's former acting director Richard Cordray, an Obama-era holdover, had claimed that English was the rightful successor to the position. Mulvaney implored CFPB employees to disregard English's introductory email, in which she claimed to be the head of the consumer protection agency.
Despite being made into a federal court case, the issue may soon be moot. President Donald Trump is expected to pick a permanent replacement in the coming weeks.
The CFPB, created in the passage of the Dodd–Frank Wall Street Reform and Consumer Protection Act of 2010, has been criticized as being unconstitutional and lacking proper oversight.
When he was a member of Congress, current acting director Mulvaney called the agency a "joke" and sought to abolish it.
On Monday, Mulvaney said at a press conference that "elections have consequences at every agency, and that includes the CFPB," the Los Angeles Times reported.
Mulvaney issued a 30-day hiring freeze as soon as he took the helm and told reporters: "Anything in the pipeline stops for at least 30 days."
You can share this story on social media: