American F-22 & F-35 stealth jets to join massive air drills on Korean peninsula next month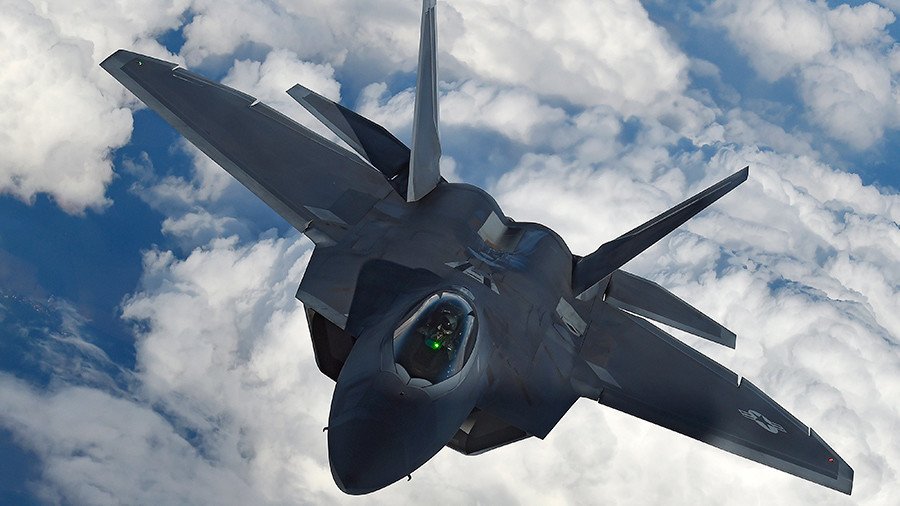 Six F-22 Raptor and four F-35A Lightning American stealth jets will reportedly join regional ally South Korea in the largest flying exercise on the Korean peninsula next month, amid heightened tensions surrounding N. Korea's nuclear and ballistic programs.
"Six F-22 fighters from the US Air Force are scheduled to join the joint South Korea-U.S. air force exercise Vigilant Ace from Dec. 4-8," South Korean military officials told Yonhap. The date of the air drills was also confirmed by Reuters.
Last year, more than 16,000 servicemen took part in the annual exercise, which involved more than 200 US aircraft, including, F-16 Fighting Falcons, A-10 Thunderbolts II, EA-18G Growlers, F/A-18D Hornets, C-130 Hercules', KC-135 Stratotankers and an E-3B Airborne Warning and Control System.
This year, under Donald Trump's leadership, the Americans are sending their top of the range fighter aircraft to project its power over Korean airspace. F-22 fighters will reportedly be joined by up to four F-35A Lightning jets from Kadena Air Base in Okinawa to exert maximum pressure on North Korea, Yonhap sources noted.
During Vigilant Ace drills, the US fighters will reportedly practice "enemy infiltration" and engage in "precision strike drills" with their South Korean counterparts.
Trump has made it his administration's priority to stop North Korea's missile and nuclear programs, which have accelerated under the leadership of Kim Jong-un. The US plan, thus far, has focused on harsh economic measures adopted against North Korea. While diplomacy still dictates the rules of engagement between Pyongyang and Washington, both capitals are not shying away from belligerent rhetoric and mutual threats of nuclear armageddon.
North Korea has repeatedly protested over the American military buildup in the region out of fear that Washington, Seoul and Tokyo might attack Pyongyang. The isolated state has also consistently condemned all US-led military drills in the region.
Just this month, in the latest show of American muscle in the region, three US carrier strike groups held tri-carrier, multinational drills off the Korean coast. The USS Ronald Reagan, USS Nimitz and USS Theodore Roosevelt were joined by Japan's Ise, Inazuma and Makinami vessels, as well as near a dozen South Korean ships. North Korea furiously condemned the maneuvers, which also involved US B-1 strategic bombers.
Washington "is now running amok for war exercises by introducing nuclear war equipment in and around the Korean Peninsula, thereby proving that the US itself is the major offender of the escalation of tension and undermining of the peace," Ja Song Nam, North Korea's Ambassador to the United Nations, said in a letter to UN Secretary-General Antonio Guterres earlier this month.
You can share this story on social media: