JFK archive confirms existence of false flag plan to start war with USSR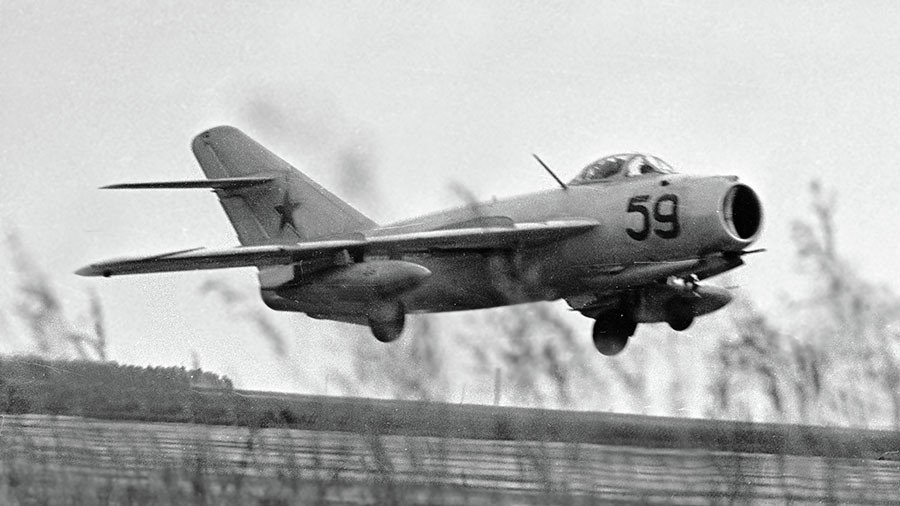 Recently declassified documents related to the assassination of US President John F. Kennedy confirm the existence of a plot to start a war with the Soviet Union by conducting a false flag attack.
One document, which was made public among thousands of others in October, describes a meeting on March 22, 1962, during which senior US officials discussed a suggestion by then-Attorney General Robert Kennedy. The president's brother thought the US should acquire Soviet military aircraft or manufacture copies. The Mig-17, Mig-19, and Il-14 were discussed at the meeting.
READ MORE: Oswald killer Jack Ruby told FBI informant to 'watch the fireworks' the day JFK was shot – documents
The estimated cost of building such aircraft varied from $3.5 million for six American planes resembling a Mig-17 from a distance, to $26-$44 million for a Mig-19 copy that non-specialists could mistake for the real thing from the outside. Building exact replicas of the aircraft was deemed impossible, while making a copy of an Il-14 was described as "extremely difficult and time-consuming," even if it would only have to pass a casual inspection.
The CIA suggested acquiring original Soviet aircraft either through pilot defection or by buying them from a non-member of the Warsaw Pact, the document said. It also presented three scenarios in which the 'Soviet' warplanes could be used, including operations to confuse enemy planes in the air or attack enemy installations, and "a provocation operation in which Soviet aircraft would appear to attack US or friendly installations to provide an excuse for US intervention."
The 'Special Group (Augmented) ,' which held the meeting, included Attorney General Robert Kennedy, CIA Director John McCone, National Security Adviser McGeorge Bundy, and chairman of the Joint Chiefs of Staff Lyman Lemnitzer, The Daily Caller said citing the CIA Encyclopedia. President Kennedy and Secretary of State Dean Rusk were not members, but would attend meetings.
The existence of a false flag plan involving fake Soviet warplanes was revealed in a 2001 book by Robert Dallek, 'An Unfinished Life: John F. Kennedy, 1917-1963.' The book attributes the idea to CIA Director McCone.
You can share this story on social media: