US announces new sanctions targeting North Korean & Chinese companies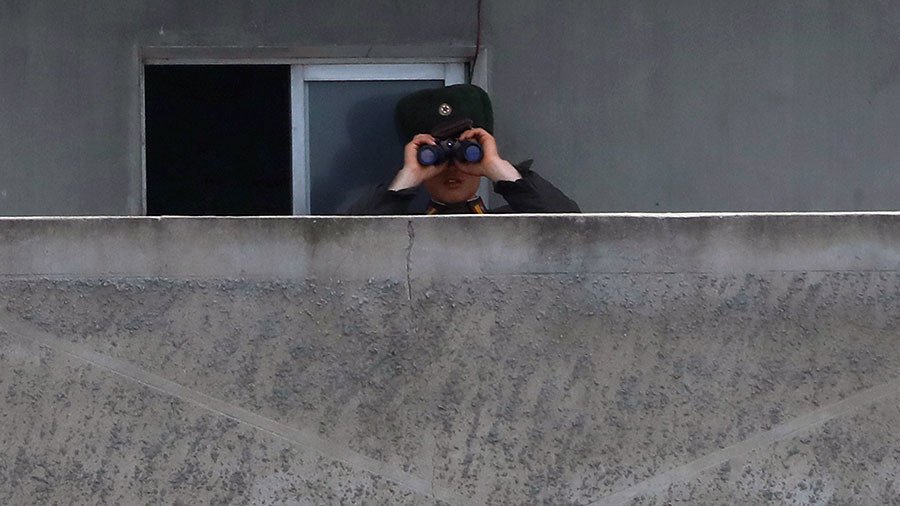 Washington has sanctioned several Chinese entities in its ongoing efforts to compel North Korea to abandon its nuclear weapons program. The US also accused North Korea of engaging in illegal ship-to-ship oil transfers on the high seas.
The Treasury Department's Office of Foreign Assets Control (OFAC) unveiled the latest round of sanctions against China and North Korea Tuesday. Notable targets include Chinese businessmen and firms that export to Pyongyang, North Korean shipping companies and organizations that facilitate the movement of North Korean workers.
"As North Korea continues to threaten international peace and security, we are steadfast in our determination to maximize economic pressure to isolate it from outside sources of trade and revenue while exposing its evasive tactics," Treasury Secretary Steven T. Mnuchin said in a statement. "These designations include companies that have engaged in trade with North Korea cumulatively worth hundreds of millions of dollars. We are also sanctioning the shipping and transportation companies, and their vessels, that facilitate North Korea's trade and its deceptive maneuvers."
Treasury sanctions trading, labor, and shipping companies and vesselsto further isolate North Korea and disrupt illicit funding of its unlawful nuclear and ballistic missile programs. Targets include one individual, 13 entities, and 20 vessels: https://t.co/CT9hMx3d6p

— Treasury Department (@USTreasury) November 21, 2017
The Chinese firms targeted by the US' latest punitive measures include Dandong Kehua Economy & Trade Co. Ltd., Dandong Xianghe Trading Co. Ltd. and Dandong Hongda Trade Co. Ltd.
"These three companies cumulatively exported approximately $650 million worth of goods to North Korea and cumulatively imported more than $100 million worth of goods from North Korea," the OFAC said.
The US also sanctioned Chinese businessman Sun Sidong and his company, Dandong Dongyuan Industrial Co. Ltd, alleging that they exported "$28 million worth of goods to North Korea over several years, including motor vehicles, electrical machinery, radio navigational items, aluminum, iron, pipes, and items associated with nuclear reactors." OFAC claims that "Dongyuan has also been associated with front companies for weapons of mass destruction-related North Korean organizations."
The Maritime Administration of the Democratic People's Republic of Korea (DPRK), the Ministry of Land and Maritime Transportation and six shipping companies also found themselves in Washington's crosshairs. The Treasury accused Pyongyang of engaging in "deceptive shipping practices" and included a photo of cargo ships involved in ship-to-ship transfers, "possibly of oil, in an effort to evade sanctions."
Rounding off Tuesday's sanctions announcement was the Korea South-South Cooperation Corporation which has sent North Korean guest workers to China, Russia, Cambodia, and Poland.
President Trump has threatened to launch a military attack aimed at toppling the government in Pyongyang, saying the country would face "fire and fury like the world has never seen." In September the US and South Korea conducted joint naval exercises in the eastern and western waters off the Korean Peninsula.
North Korea has proposed suspending its nuclear tests if the United States and South Korea cease their joint war games that simulate the invasion and occupation of the DPRK, the "decapitation" of its leadership, and a nuclear first strike against North Korea. The US has refused to do so.
You can share this story on social media: