US sets final extension for 60k Haitians on temporary program since 2010 earthquake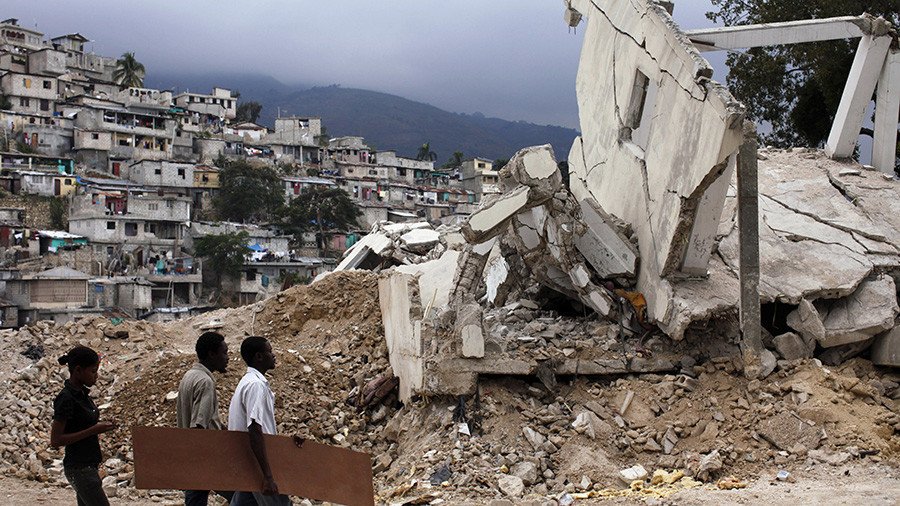 A temporary US residency permit program, which gave nearly 60,000 Haitians work and a place to live after a 2010 earthquake rattled the Caribbean nation, will be coming to an end after being extended one last time through July 2019.
On Monday, Acting Secretary of Homeland Security Elaine Duke determined that poor conditions in Haiti, cited as the reason for starting the Temporary Protected Status, have improved significantly. The program will now be extended only once more until July 2019, according to a Department of Homeland Security statement.
Haitians living in the US under this program have been given the remaining time to get their affairs in order, and get ready to leave the US. The department's decision comes 60 days before temporary status for Haitians is set to expire.
Monday's decision, however, does not affect the thousands of Haitians taken in by Brazil and other countries in South America, who later made their way to the US after the 7.0 magnitude earthquake decimated Haiti in January 2010.
Advocates and members of Congress from both sides of the aisle, along with Haitian President Jovenel Moise's government, had previously asked President Donald Trump's administration for an 18-month extension of the program.
However, the Congressional Black Caucus said in May that conditions in the country have not improved enough yet, citing a persistent cholera epidemic, among other issues, the Miami Herald reported.
Even after Haiti made progress with the help of international aid they received following the earthquake in 2010, it still remains one of the most impoverished countries on earth, as roughly a quarter of the population lives on less than one dollar and 23 cents a day, the AP reported.
But the decision to end the program did not happen overnight, the determination follows a public announcement by then-Secretary of Defense, and current White House Chief of Staff John Kelly in May 2017 during a trip to Haiti.
Kelly stated that Haiti had made significant progress since the quake, and the country's designation under the program will likely not be extended past six months, the Herald reported.
On the other hand, last week, Senators Ben Cardin (D-Maryland), Chris Van Hollen (D-Maryland) and Dianne Feinstein (D-California), revealed new legislation called the Safe Environment from Countries Under Repression and in Emergency Act (SECURE Act), focusing on protecting undocumented immigrants living under temporary protected status.
The bill would make immigrants living under the program eligible to apply for legal permanent residency following a three-year period living in the US.
The US's temporary status program covers some 435,000 people from nine nations that have been affected by war or natural disasters, who came to the US legally, or not.
READ MORE: Emails show State Dept. helped Clinton Foundation donors get contracts for 2010 Haiti quake — report
In late 2016, emails surfaced showing the US State Department, led by then-Secretary of State Hillary Clinton, may have helped donors who contributed to the Clinton Foundation, to obtain government contracts in Haiti following the devastating quake.
The Clinton Foundation later released a statement denying any wrongdoing.
"These e-mails were sent to pass on to the U.S. Government and U.N. the hundreds of incoming offers for help for those entities to handle as they deemed appropriate," and "The alternative would have been to do nothing to mobilize resources,"ABC News reported.
But a large industrial park was built in 2012 with Clinton Foundation money after the quake. The location became home to various businesses that donated to the foundation, such as Gap and SAE-A, a Korean garment company that became anchor tenant of the park, according to ABC News.
You can share this story on social media: