Anti-Trump groups fund 'trust indicators' to combat 'fake news' on social media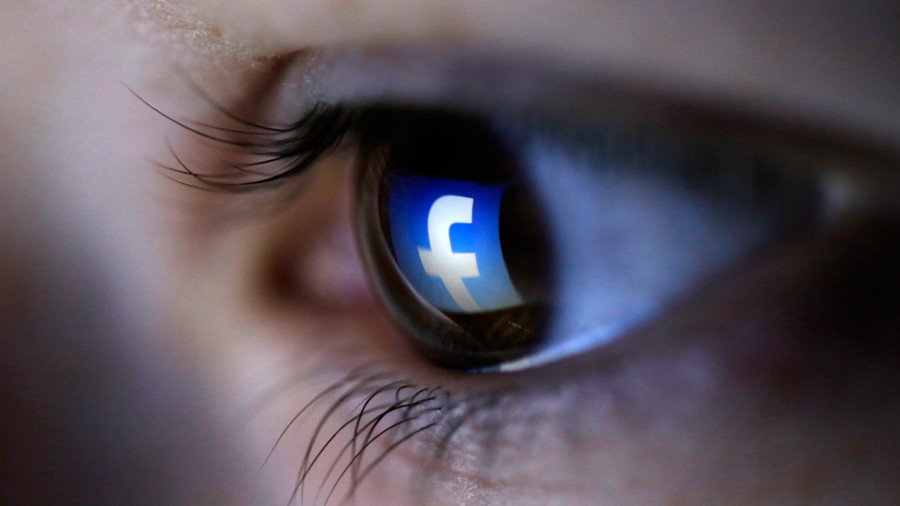 Under pressure to stop the spread of false information, Facebook, Google and Twitter have turned to the Trust Project to inform users of the credibility of news sources. But the supposed nonpartisan effort is funded by deep-pocketed anti-Trump forces.
On Thursday, Facebook, Google and Twitter announced their participation in the initial phase of implementing the Trust Project's "trust indicators," notes attached to news posts to let the reader know if the post is an advertisement or to provide background information on the author or sources, including a publisher's ethics policy and funding arrangements.
The Associated Press, the Washington Post, the Economist, Vox.com, and the Globe and Mail, and other outlets are among the select few currently permitted to use the indicators. Search engines and social media feeds are being improved to gravitate toward, not just what their users want to see, but also sources deemed respectable, and that's what the indicators seek to influence.
The Trust Project is based at Santa Clara University's Markkula Center for Applied Ethics, but is funded by craigslist.com founder and philanthropist Craig Newmark, as well as Google, the Democracy Fund, the John S. and James L. Knight Foundation, and the Markkula Foundation.
Newmark, also a founder of the Trust Project, has poured millions of dollars into various vehicles aimed at restoring trust in the media. Earlier this year, he donated $1 million to ProPublica, saying, "As a news consumer, I won't pay for news I can't trust."
The Trust Project, however, is not simply another way for Newmark to support news outlets with his own money. He has been looking to take stronger steps to boost the journalism he likes best since his favored candidate Hillary Clinton lost the presidential race to Donald Trump last year.
READ MORE: Twitter, Google & Facebook grilled by Senate, try hard to find 'Russian influence'
The 2016 election result stunned almost everyone, with many wondering if Americans had made a fully-informed choice. The influence of the internet had increased considerably since 2012 and 2008, just as trust in mass media declined to an all-time low. Gallup found that less than one-third of Americans held a "great deal" or "fair amount" of trust in mainstream news. Meanwhile, people's enchantment with social media caused both solid alternative reporting and "fake news" disseminate widely.
For Newmark, the added element of alleged Russian meddling made the issue of trust in media all the more urgent to address. In recent weeks, during and following testimony by Facebook, Google and Twitter representatives to the Senate Intelligence Committee, Newmark tweeted that it was "a huge deal" that the committee kept referring to the matter of "fake news" in terms of war.
Last week, Newmark tweeted a 1970 quote by Canadian media theorist, professor and philosopher Marshall McLuhan: "World War III is a guerrilla information war with no division between military and civilian participation."
"World War III is a guerrilla information war with no division between military and civilian participation." - Marshall McLuhan, 1970 (h/t @zephoria)

— craignewmark (@craignewmark) 10 ноября 2017 г.
Funding for the Trust Project also comes from the Democracy Fund, whose founder, Pierre Omidyar, also founded the online auction site eBay. Omidyar has contributed $1 million to the Clinton Foundation for HIV/AIDS treatment, but also donated $100,000 to the NeverTrump political action committee in April 2016.
READ MORE: 'Zero collusion': Trump says Russia probe a disgrace, many ads 'bad' for him
Fact-checking news sources is not new to Omidyar. His Omidyar Network also funds projects of the Poynter Institute, a nonprofit school for journalism that owns the Tampa Bay Times, the home of Politifact, which has been criticized for having a left-leaning bias. Omidyar once went as far as comparing Trump to "the personal and political styles of early Adolf Hitler" in a tweet.
Please tell me we can find at least a few differences between the personal and political styles of early Adolf Hitler and today's Trump. https://t.co/qXvWEz4mxS

— Pierre Omidyar (@pierre) 2 ноября 2017 г.
Joe Goldman, president of the purportedly bipartisan Democracy Fund, retweeted a video of Senator Dianne Feinstein (D-California) during the November 1 Senate hearings with social media representatives on alleged Russian meddling in the 2016 election.
The video showed the ranking committee member admonishing the tech companies for "not getting it."
"We're talking about the beginning of cyberwarfare," Feinstein said. "We're talking about a major foreign power with the sophistication and ability to involve themselves in a presidential election and sow conflict and discontent all over this country."
"You've created these platforms, and now they are being misused," she added, "and you have to be the ones to do something, or we will."
You can share this story on social media: