Pilot arrested for carrying loaded gun in his carry-on in St. Louis airport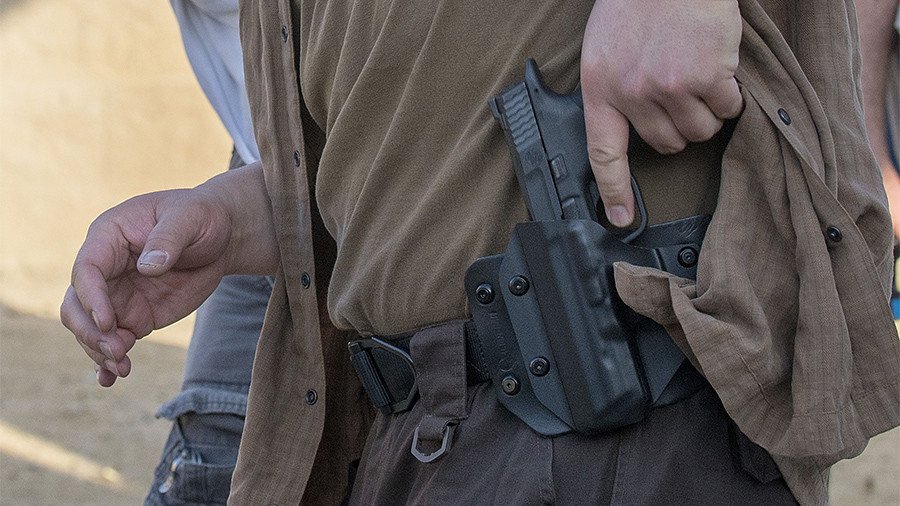 A Southwest Airlines pilot has been detained in St. Louis Lambert International Airport after security officers spotted a loaded firearm in his carry-on luggage, according to the airport's statement.
A 51-year-old airline pilot was detained early Wednesday morning for unlawful use of a weapon as he was heading to board his Las Vegas-bound flight, the statement said. Transportation Security Administration (TSA) officers discovered a Smith & Wesson M&P 9mm pistol with seven rounds of ammunition in the pilot's carry-on bag, according to the agency's spokesman Mark Howell.
The first officer, whose name hasn't been revealed, didn't have any concealed-carry permit or other authorization to carry a firearm, the airport said. It is not clear whether the arrested was part of the flight crew or was supposed to travel as a passenger, the St. Louis Post-Dispatch reported.
It was "rare" to stop a crew member with a gun, Howell said. "Just the same as everybody else, regardless if an airport employee or a passenger caught with it, 99.99 percent of the time they say, 'Oops, I forgot it was in my bag,'" he added. The Wednesday incident was the 46th time the airport's security agents have found a weapon during a check, compared to 31 in 2016, according to the TSA.
While the prosecutors' office in St. Louis County hasn't filed any charges yet, Southwest Airlines said it was aware of the incident and was "working alongside appropriate authorities to gather more information."
According to federal requirements, anyone wishing to bring a firearm aboard a plane should notify the airline, have it unloaded and properly stowed in checked baggage. In 2016, the TSA discovered a total of 3,391 firearms at checkpoints across the US, with an average of nine guns per day. So far, 3,733 have been found this year, media reports.
You can share this story on social media: