FBI vehicle loaded with firearms stolen at Chicago gas station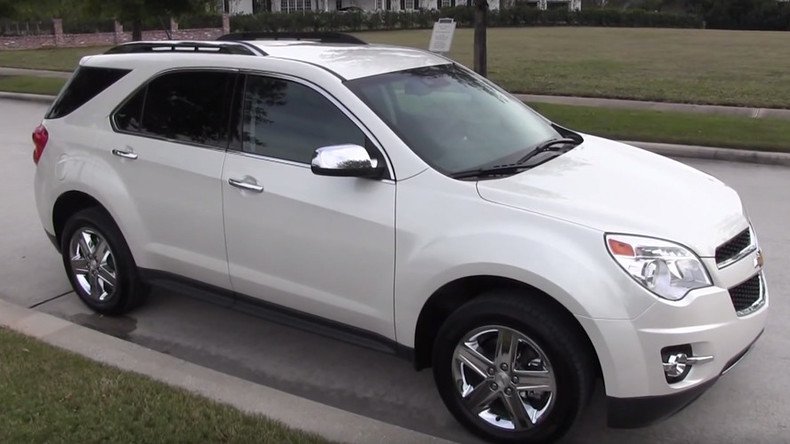 An FBI vehicle loaded with tactical gear and firearms was stolen at a Chicago gas station after an agent left it "momentarily unattended with the engine running."
At 12:10am Monday, a male suspect purportedly jumped into the 32-year-old FBI agent's 2014 Chevy Equinox and drove away, the Chicago Sun Times reported, according to FBI spokesman John Althen and Chicago Police.
The Chicago Patch reported that a ballistic vest, three firearms – two Glock handguns and one M4 carbine rifle – and SWAT tactical equipment were among the items that were in the stolen car.
Other equipment, including a stun grenade, ammunition and a gas mask, were abandoned in the area and retrieved by police.
The incident was initially reported to the Chicago Police Department who are now working with the FBI on the case, an FBI spokesperson said.
One resident is concerned about where the stolen guns may end up and also had some choice words for the FBI agent.
"Of all people, he should know better. Those guns are going to be on the street and could be used to hurt or kill someone. If it were up to me I would fire him," the unnamed resident told WGN.
READ MORE: Chicago PD fears military-style weapons among gangs
In April, the unmarked police car of Chicago Police Superintendent Eddie Johnson was ransacked, but nothing was stolen from the vehicle. Johnson had left his vehicle unlocked.
Chicago has had a major problem with crime and violence in recent years, with some new statistics shedding more light on shootings in the city.
June of this year had been the fourth straight month of reductions in shootings in Chicago compared to the same period last year.
Shootings in the city have dropped by 14 percent in the first six months of 2017, as compared to 2016. The city has recorded 1,752 shootings in the city so far this year. Of those shot, 309 have died, according to Chicago Police statistics as reported by the Chicago Sun Times.
On June 1, a task force which connects the Chicago police with state and federal law enforcement to combat gun violence was established.
You can share this story on social media: