SpaceX mystery: What is the US govt sending into orbit? (POLL)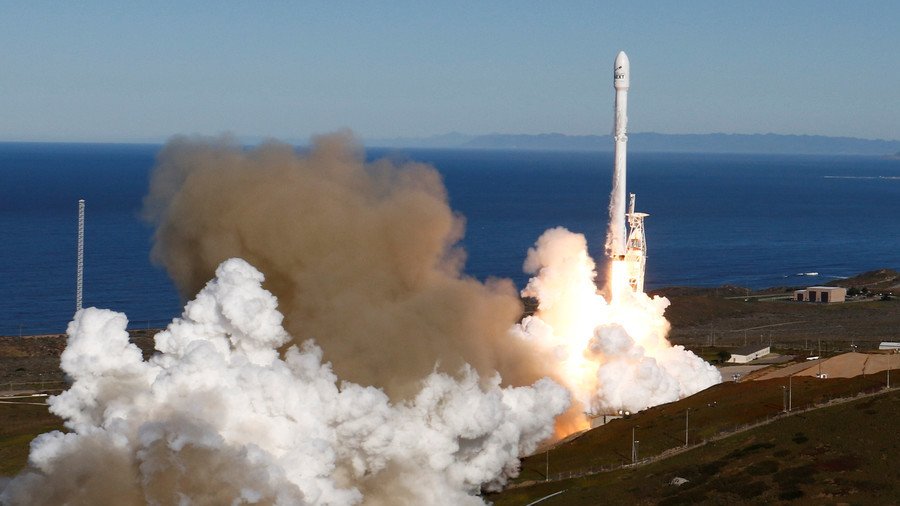 Elon Musk's SpaceX is launching a secret US government payload into space atop a Falcon 9 rocket – known only by its codename 'Zuma.'
The covert haul is due to launch between 8pm and 10pm EST from NASA's Kennedy Space Center on Merritt Island, Florida. But, as the launch site's website puts it, "No other information is available about this mission."
Static fire test of Falcon 9 complete—targeting November 15 launch of Zuma from Pad 39A in Florida.

— SpaceX (@SpaceX) November 11, 2017
The secretive launch is outlined in an application submitted to the Federal Communications Commission, but few details can be gleaned. It will be SpaceX's 17th launch of the year, and the 45th flight of a Falcon 9 rocket since the commercial booster debuted in 2010.
The launch will be streamed live by the private space delivery company, and the Falcon 9 rocket's first stage is due to land back down at Cape Canaveral Air Force Station.
READ MORE: SpaceX to launch US Air Force's mysterious X-37B 'spaceplane'
On October 19, US defense tech and aerospace company Northrop Grumman confirmed that they commissioned SpaceX for the low-Earth orbit launch, stating that it was a government mission without disclosing further details.
Northrop Grumman on #SpaceX Zuma launch: "This represents a cost effective approach to space access for government missions. Northrop realizes that this is monumental responsibility and has taken great care to ensure the most affordable and lowest risk scenario for Zuma."

— Robin Seemangal (@nova_road) November 13, 2017
It's not clear which US government agency or department is involved. The National Reconnaissance Office, the government defense agency responsible for US spy satellites, has not released any statement on the impending launch.
You can share this story on social media: