New York subway ditches 'ladies and gentlemen' for gender neutral announcements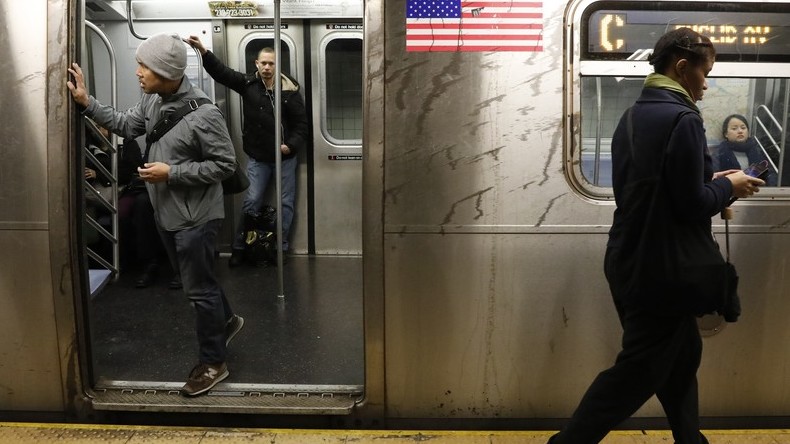 New York City's Metropolitan Transportation Authority is replacing all "ladies and gentleman" references in its announcements with gender-neutral phrases.
Passengers on New York's subway and buses will now hear terms such as "passengers,""everyone," and "riders" in announcements and pre-recorded messages.
"We're fundamentally changing the way we talk with riders to give them better and clearer information," MTA spokesperson Jon Weinstein told WCBS.
The new policy was outlined in a 9-page memo circulated among employees this week, in which the MTA urged: "Please don't use any greeting other than these."
The agency will also start to have its conductors remind passengers of special dates, such as Veterans Day, when they would ask passengers to thank a veteran. In some cases, conductors will also point out landmarks.
Transport for London made a similar change in July, when it started phasing out the use of "ladies and gentlemen," following strong LGBT campaigning.
READ MORE: 'Ladies & gentlemen' scrapped to make London Tube announcements gender neutral
The politically correct change has been met with mixed reaction, though. For some, the move is too much, for others, a welcome and inclusive measure. Many also feel the MTA should focus on other, more essential improvements.
You can share this story on social media: