Blue on Blue violence: Drugs bust goes bad for Detroit cops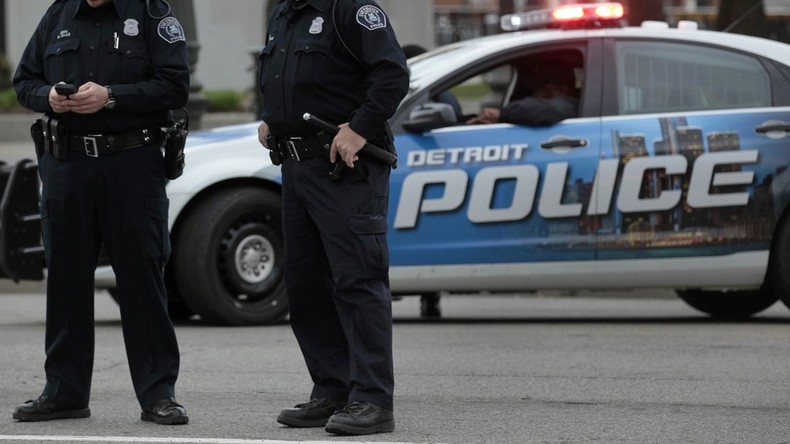 The Detroit Police Department is conducting an internal investigation after officers from two of its precincts exchanged blows during an undercover sting operation that went wrong.
The cops in question were working undercover in Andover on Detroit's east side Thursday, posing as drug dealers to entrap customers.
Two special ops officers from the 12th Precinct were pretending to be drug dealers, when two officers from the 11th Precinct approached.
The 11th Precinct police ordered the other officers to the ground, thinking they had nabbed two dealers, WJBK reports.
The two sets of officers then started fighting each other, throwing punches and even drawing their guns, sources told Fox2. One officer was hospitalized.
"You have to have more communication," a local resident told WJBK. "I don't understand what happened about that – communicate."
Meanwhile, other officers from the 12th Precinct arrived and raided a drug house nearby. Each of the officers involved is being investigated.
Officers from one of the units were wearing body cameras which will help with the investigation ,and possibly provide some entertainment.
RT.com has contacted the Detroit Police Department for comment.