US imposes sanctions against 10 Venezuelan officials over election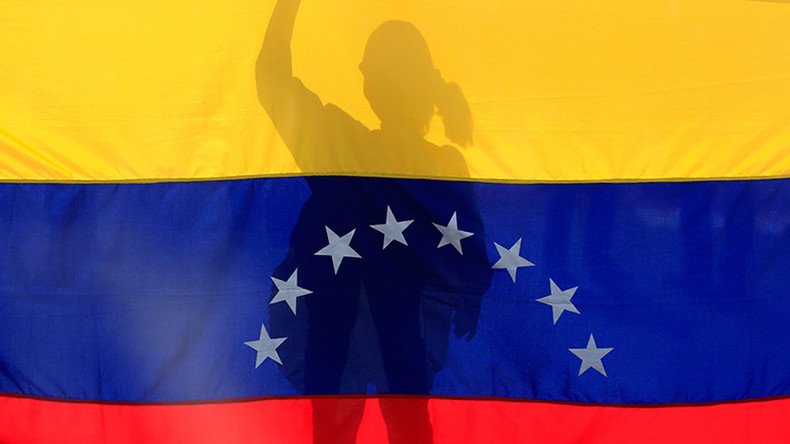 The US Department of Treasury has imposed sanctions against ten Venezuelan officials, including a member of the recently elected Constituent Assembly, several electoral officials, and a diplomat.
Thursday's designations include nine new officials and an updated entry on Freddy Bernal, previously placed on the sanctions list as the former mayor of Caracas. Bernal is currently Venezuela's minister of urban agriculture.
US sanctions are also targeting three members of the National Electoral Council: Socorro Hernandez, Sandra Oblitas and Carlos Quintero.
Second Vice President of the Constituent Assembly Elvis Hidrobo, Culture Minister Ernesto Villegas, and Venezuela's ambassador to Italy Julian Rodriguez were also on the list announced Thursday.
Washington has refused to recognize Venezuela's elections for the Constituent Assembly, a body convened to amend the country's constitution. The US has accused Venezuelan President Nicholas Maduro of "dictatorship" and called for the end of his "illegitimate rule."
Treasury Secretary Steven Mnuchin called the sanctioned officials "complicit in Maduro's attempts to undermine democracy," Reuters reported.
The Constituent Assembly was inaugurated in August 2017, following months of demonstrations organized by the opposition. Over 100 people were killed in the course of the protests.
Under the sanctions, the blacklisted officials are barred from traveling to the US, any assets they may have in the US will be frozen, and Americans are prohibited in doing business with them.
While targeting government officials and members of the Constituent Assembly, Washington has stopped short of banning the use of dollars in buying and selling Venezuelan oil, or embargoing oil imports into the US, Venezuela's biggest customer.
You can share this story on social media: