Trump to North Korea: 'Do not try us or interpret our past restraint as weakness' (VIDEO)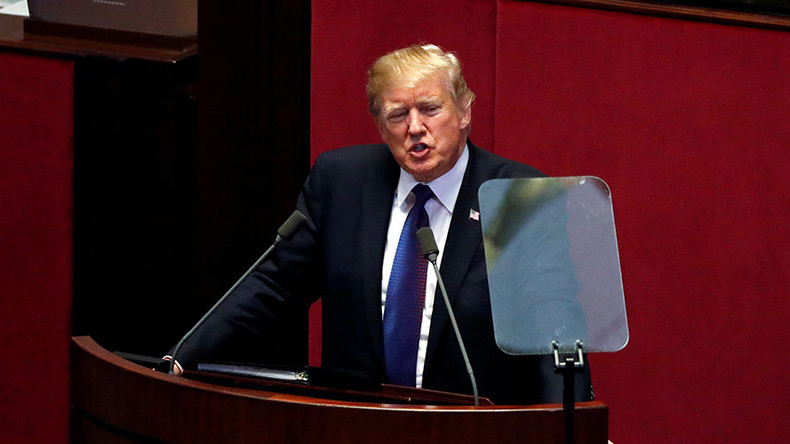 In his address to South Korea's national assembly, President Donald Trump said that he hoped to "speak for all civilized nations," in telling North Korea, "do not underestimate us and do not try us."
North Korea "interpreted America's past restraint as weakness," Trump said, calling that a "fatal miscalculation."
Read more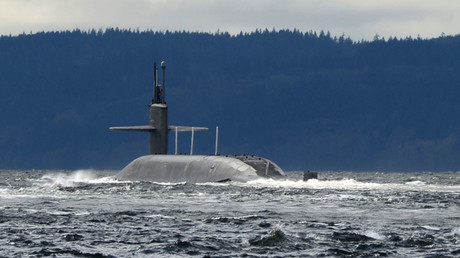 "This is a very different administration than the United States has had in the past," he added.
The president's speech in Seoul early Wednesday came during his second stop on a 12-day, five-country tour of Asia.
While speaking about building up the US military, Trump said the US wants "peace through strength," a line that received applause from the assembly.
Remarking on South Korea's economic rise following the Korean War, Trump stated "something miraculous happened on the southern peninsula."
"The United States is going through something of a miracle itself," Trump added, noting that the US stock market is at a record high.
Trump also expressed appreciation for the hospitable treatment from South Korean President Moon Jae-in. They discussed expanding trade between their respective countries and increasing military cooperation as well, Trump said.
Trump told reporters of South Korea's plans to purchase billions of dollars worth of American military hardware.
The "amount of equipment and things you will be ordering from the United States will substantially increase, and therefore bringing the trade deficit down, which is very important to our people," Trump said.
"We have trade deficits with numerous countries and we don't want trade deficits, so we appreciate that very much," Trump added.
Trump made a similar sales pitch to Japanese Prime Minister Shinzo Abe on Monday in Tokyo.
Abe "will shoot them out of the sky when he completes the purchase of lots of additional military equipment from the United States," Trump said. "The prime minister is going to be purchasing massive amounts of military equipment, as he should. And we make the best military equipment by far."
Read more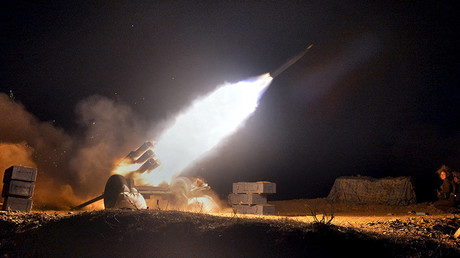 Trump described a potential arms deal with Japan as having a two-pronged effect.
"It's a lot of jobs for us, and a lot of safety for Japan, and other countries that are likewise purchasing military equipment from us, that frankly a year ago or two years ago were not," the president said.
The president wrote in a letter to House Speaker Paul Ryan (D-Wisconsin) this week, that he wants lawmakers to consider making budget amendments to give the Department of Defense an additional $4 billion for "urgent" missile defense improvements against North Korea.
Next up for the president will be a trip to China, where Chinese President Xi Jinping was dubbed China's most powerful leader in decades by the Communist Party Congress, in a symbolic declaration Monday night.
Trump will then travel to Vietnam. He will deliver his second major address of the trip at the APEC CEO Summit in the coastal city of Da Nang. Trump will conclude his Asian trip in the Philippines, where he plans to hold bilateral meetings with Filipino President Rodrigo Duterte, Indian Prime Minister Narendra Modi and Prime Minister Malcolm Turnbull of Australia.