Texas church shooter fled mental hospital, threatened Air Force commanders – report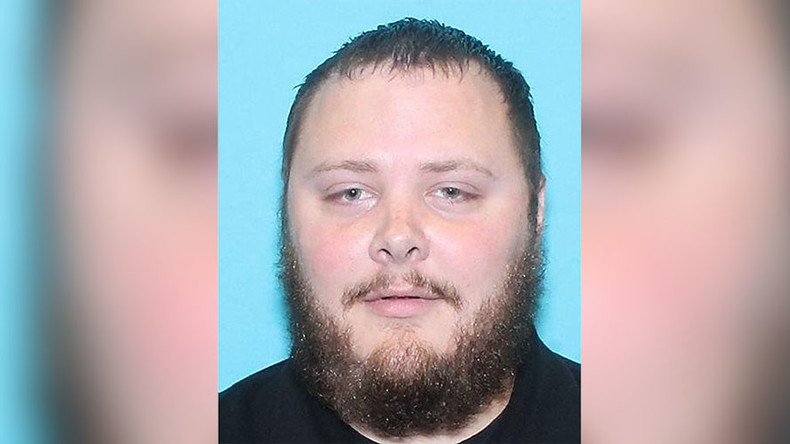 The gunman who killed 26 people at a church in Sutherland Springs, Texas had previously escaped a mental hospital, threatened his Air Force chain of command and snuck firearms onto an airbase, according to a newly discovered police report.
In 2012, Devin Patrick Kelley escaped from the Peak Behavioral Health Service in Santa Teresa, New Mexico. He was arrested at a Greyhound bus station near the US-Mexico border, according to the El Paso, Texas police report obtained by WFAA-TV, a Dallas-based ABC affiliate.
Sunland Park, New Mexico police officers who were looking for Kelley told El Paso police that he "suffered from mental disorders and had plans to run" and "take a bus out of state," according to WFAA.
The officers also said that "was a danger to himself and others as he had already been caught sneaking firearms" onto the Holloman Air Force Base in New Mexico where he had been stationed.
Kelley was facing a court martial by the US Air Force at the time, on charges of assaulting his wife and stepson. He was also "attempting to carry out death threats that [he] had made on his military chain of command," according to the police report.
Kelley did not resist arresting officers "or make any comments about harming himself," the report notes. He was handed over to Sunland Park police, who then returned him to the mental health facility.
On Sunday, Kelley killed 26 people and wounded 20 more when he opened fire inside the First Baptist Church in Sutherland Springs, Texas. His victims ranged from 18 months to 77 years of age, and almost half were children.
Kelley's mother-in-law from received threatening text messages, police said, without disclosing further details. The mother-in-law lives in Sutherland Springs and attends the church, but was not there on the day of the killings.
The US Air Force admitted on Monday that it failed to enter Kelley's court-martial conviction for domestic violence into a database which could have blocked him from purchasing the rifle he used to in the attack. Air Force Secretary Heather Wilson, along with Air Force Chief of Staff General David Goldfein, have directed a complete review of the Kelly case to be completed by the service's Inspector General.
The head of the House Armed Services Committee representative Mac Thornberry (R-Texas) said he didn't "believe that the Air Force should be left to self-police after such tragic consequences." Thornberry voiced concern that "failure to properly report domestic violence convictions may be a systemic issue" and said his panel would conduct a "comprehensive oversight" of the incident.
You can share this story on social media: