Man sends prostitutes to neighbors' home for years while watching & masturbating, sentenced to jail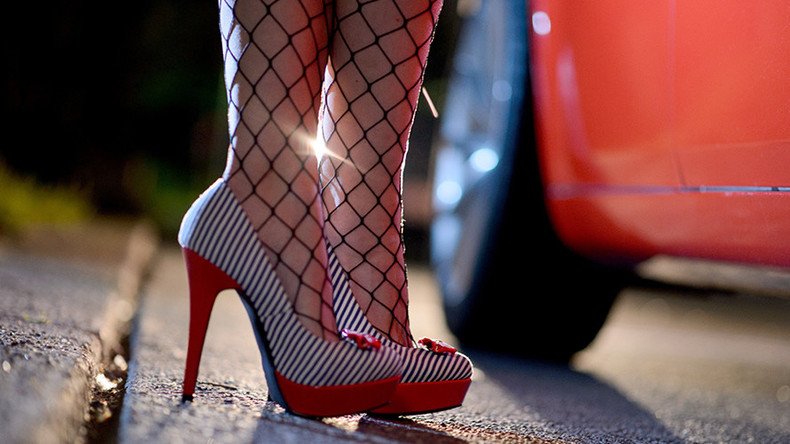 A Nebraska man was sentenced to prison after he called prostitutes to his neighbors' house for years while watching and masturbating in his kitchen, local media said, citing officials. The women stripped on the neighbors' porch before seeking payment.
A married couple in their 30s with two small sons was left terrified after prostitutes began turning up at their home in Omaha in 2013, the local Omaha World-Herald reported.
The women would strip in front of the house and then ring the doorbell, seeking payment, with at least 30 incidents taking place each year. These bizarre cases are said to have happened either late at night or early in the morning. The troubling visits were arranged by the couple's neighbor, identified as Douglas Goldsberry, 45. He reportedly would masturbate while watching from his kitchen.
Some of the apparent prostitutes who showed up at the porch were 16 years old or even younger, Prosecutor Eric Fabian said in May after Goldsberry's arrest. Sometimes they would become upset and peer into their windows, as they expected to be paid, local media reported.
The neighbor's wife reported the situation to police in March, and officers began surveillance. On at least one occasion, they saw women exposing their breasts in front of the house. The women told police that they were hired via Backpage, a website that sometimes publishes advertisements for escorts and adult services. Police quickly tracked Goldsberry's phone.
"What we found out was, basically, this guy hasn't been paying these prostitutes either," Douglas County Sheriff Tim Dunning said at that time. It is not clear why the women still showed up at the house, despite reports that Goldsberry did not pay them.
"It's a really twisted and sick plot," Deputy Douglas County Attorney Chad Brown, said, as cited by the Omaha World-Herald. The offender – arrested in May – was sentenced to four years, though he will serve only two. In addition, he was also charged with possession of child pornography and may face up to 20 years in prison if convicted, the news outlet said. Meanwhile, Goldsberry's attorney asked the court to release her client on probation to "get treatment."
You can share this story on social media: