Netflix says no House of Cards if Spacey stays, producers may kill his character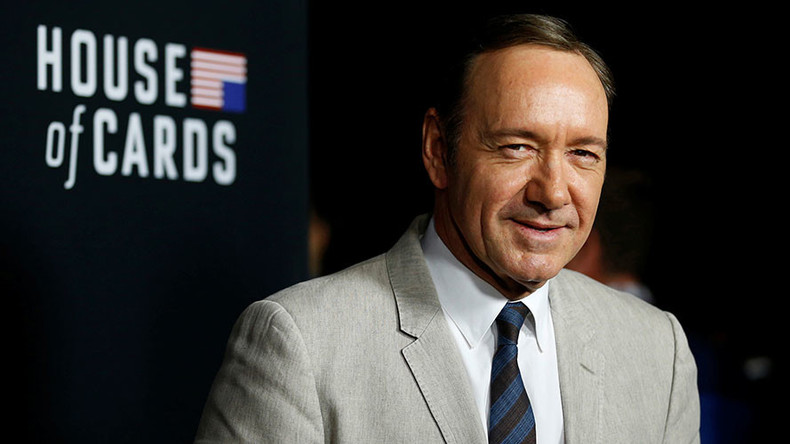 Stream service Netflix says it is cutting all ties with actor Kevin Spacey, embroiled in a sex scandal, including dropping the hit series House of Cards if Spacey remains part of the cast.
Netflix had already suspended the airing of House of Cards when initial allegations against Spacey surfaced, but the latest statement, cited by US media, suggests it won't return at all if Spacey is involved.
"Netflix will not be involved with any further production of House of Cards that includes Kevin Spacey," a Netflix spokesperson said. The service is keeping in touch with the show's studio, MRC, to work out a way forward with the show. Another production that Netflix is dropping because of Spacey's alleged predatory sex assaults is the biographical drama, Gore, with Spacey playing the main character.
One of the ways MRC is mulling to save House of Cards, according to insiders cited by Variety, is to kill off Spacey's character, the manipulative socipoath Frank Underwood. This could prove problematic for the show, however, since the character is central to the narrative. Another problem with removing Spacey is that he is also an executive producer for the show.
Allegations against Kevin Spacey started piling up after a BuzzFeed interview with Star Trek: Discovery actor Anthony Rapp, who said Spacey harassed him as long ago as 1986. After that, eight members of the House of Cards cast said they had also been his victims, creating a "toxic" environment on the set. Spacey has since been dumped by his talent agency and his publicist.