'Okay to be white': Alt-right flyers at schools raise concerns
A number of flyers and stickers reading, "It's okay to be white" have appeared across the US and Canada, courtesy of a 'master plan' by 4Chan trolls to challenge the credibility of schools and media.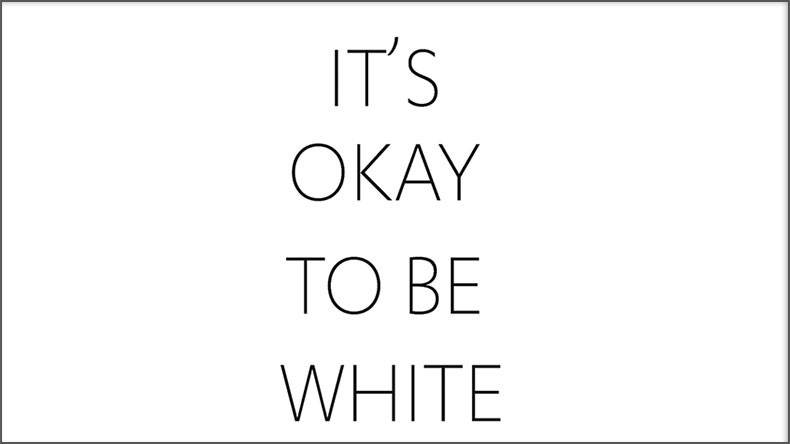 Staff at Montgomery Blair High School in Silver Spring, Maryland, found "It's okay to be white" flyers put up around the school on Wednesday, WTOP reports.
"Montgomery Blair is a very smart, diverse and inclusive community and we will not fall victim to attempts to divide us," Principal Renay Johnson wrote in a letter to parents. "We are taking this seriously and are investigating this incident."
Security footage showed a person in a hooded sweater placing one of the flyers on a door to the school. The posters were removed before students arrived at the school.
Similar stickers appeared around Harvard University in Massachusetts on Wednesday, the Boston Globe reported. They were also reported in Rocky River, Ohio, and spotted on the door of the Native Studies building at the University of Alberta, Canada.
4Chan Plan
The notes appear to be the brainchild of "alt-right" trolls. The idea came from a 4Chan forum thread which called for participants to print out flyers and post them around Halloween.
Print this out and post it around your town. Let leftists know we are done being the only ones having to apologize for our skin color. pic.twitter.com/pbs4w1m8eO

— /pol/ News Network (@PolNewsupdates) November 2, 2017
The aim was to garner media coverage that would make "normies realize that leftists and journalists hate white people."
The forum's master plan aim was for the "credibility of far left campuses and media [to get] nuked," which would be a "massive victory for the right in the culture war, many more /ourguys/ spawned overnight."
"It's simple and brilliant," one poster said.
You can share this story on social media: